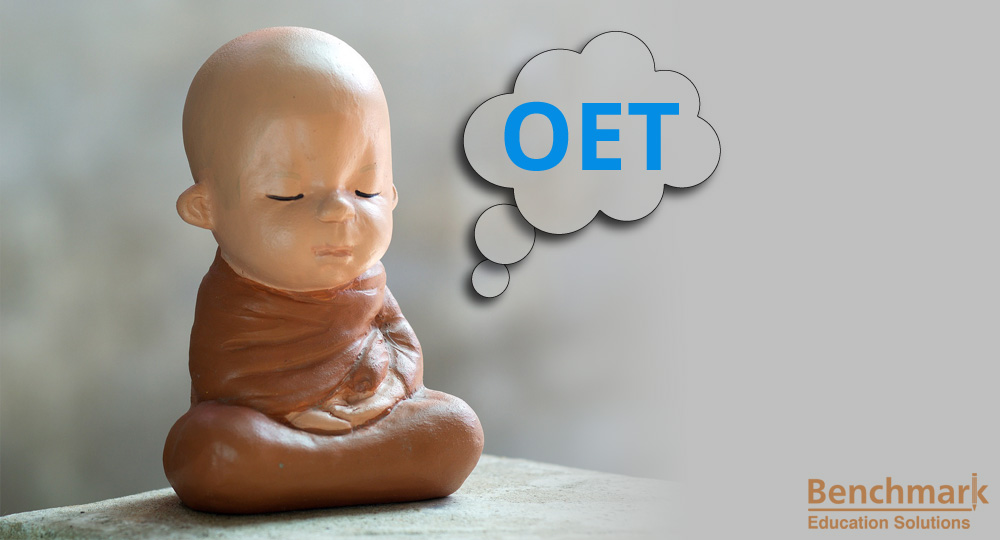 The Occupational English Test is an exam for English learners who are trained or training in various medical fields. The test involves specialized sections for doctors, nurses, physiotherapists, and other areas of medicine and healthcare provision. The OET is accepted as proof of English ability in places like the UK, the UAE, New Zealand, Australia, and Singapore.

The History of OET
The OET was originally an Australian invention. It was founded in Australia in the late 1980s by Professor Tim McNamara, who had previously worked on the IELTS exam, which is another major English testing system.
The OET is continuously changing, and over the past two years alone has undergone some significant alterations. The reason for this is that it is being routinely assessed and changed in order to keep it in line with medical requirements. The University of Melbourne, which oversees the administration of the test, makes sure that it is always adapting in order to be useful to governments and medical facilities around the world, which rely upon it to assess candidates' English abilities. As the medical industry changes, so too does the OET.
The Purpose of OET
Unlike IELTS or TOEFL, this is not a general English test that can be taken by anyone and used for general immigration purposes. Instead, this test is designed purely for professionals in the healthcare industry who wish to move to an English-speaking country and need to prove their language skills prior to being accepted.
Healthcare Professions Covered by OET
There are various healthcare professions that are specifically covered by OET. These comprise of 12 top healthcare professions, which are:
Dentistry
Dietetics
Medicine
Nursing
Occupational Therapy
Optometry
Pharmacy
Physiotherapy
Podiatry
Radiography
Speech Pathology
Veterinary Science
Those who fall within the prestigious 12 OET professions will be happy to know that OET is widely accepted in major countries such as the UK, Ireland, Australia, New Zealand, Ukraine, Dubai, Singapore and Namibia, to name a few.Designed specifically for the healthcare industry, the OET not only opens the door for OET candidates to work or study in the medical field, but also helps test takers learn the kind of language that they are expected to know in their work as a healthcare professional.
The OET Scoring System
Prior to September 2018, the OET exam was marked on a grading system from E to A, with E of course being the lowest and A being the highest. However, in September, the system was changed and now a numerical ranking system has been introduced, grading candidates from 0 to 500, with 500 being the highest possible grade.
These scores match with descriptions of the ability level of a person at each band. For example, someone who scored between 450 and 500 (formerly a band A) would be able to "communicate very fluently and effectively with patients and healthcare professionals". This tells prospective employers or immigration departments a great deal of useful information about the applicant.
OET Test Fees
The OET test costs AUD $587 or the equivalent in local currency. This is the total cost of all four sub-tests, and includes the booking fee.
OET Test Dates
The OET test is conducted in 40 countries around the world, and there is at least one test each month, making a total of 14 tests per year. Not every test is available for every healthcare professionevery month, so candidates must book well in advance to ensure that they can sit for the exam at their desired time and location. Applications close several weeks prior to the exam date, so it is important to book early.
Recognition for OET
OET is recognised for registration into various healthcare governing bodies, but that's not all. Various educators, employers and Immigration Departments also accept OET as proof of English language proficiency. In fact, a study by Cambridge English Language Assessment in 2013 found that 93% of healthcare professionals either agreed or strongly agreed that their co-workers or employees who have taken OET are able to use English effectively in their healthcare workplace (read more about this study at https://www.occupationalenglishtest.org/test-information/results-assessment/).
To date, OET is recognised by an impressive list of organisations, including the General Medical Council (UK), King's College London, Royal College of Surgeons of Edinburgh, Medical Board of Australia, Dental Board of Australia, Optometry Board of Australia, Nursing and Midwifery Board of Australia, Medical Council (Ireland), Dubai Healthcare City Authority, Medical Council of New Zealand, Singapore Medical Council, and the Ukrainian Medical Council, to name a few. Apart from that, the Australian Department of Home Affairs accepts OET for various visa application purposes including the skilled visa and student visa. Immigration New Zealand also recognises OET for various visa applications. For a complete list of organisations that recognise OET, visit this site https://www.occupationalenglishtest.org/test-information/who-recognises-oet/)
Language Skills Tested in OET
The test looks at these four areas of English language proficiency, and the test for each area is called a 'sub-test'.
Reading
Listening
Writing
Speaking
Although some parts of the test are taken by all applicants, others are specifically tailored to those particular fields of study. What this means is that certain papers are the same across all professions, but some are profession specific.
Of the four language skills tested, the Reading and Listening sub-tests are general tests (which means they are the same for all professions under OET) while the Writing and Speaking sub-tests are profession specific.
This sub-test is general and is the same across all the OET healthcare professions
Consists of 3 parts – Part A, B and C
Has a total of 42 questions (20 questions in Part A, 6 questions in Part B and 16 questions in Part C)
15 minutes to complete Part A and 45 minutes to complete Part B and Part C (combined).
Part A questions require short answers
Part B and Part C consist of objective questions
This sub-test is general and is the same across all the OET healthcare professions
Consists of 3 parts – Part A, B and C
Has a total of 42 questions (24 questions in Part A, 6 questions in Part B and 12 questions in Part C)
Time runs according to the audio recordings although candidates will be given 1-2 minutes to check their answers after each section
Part A questions require short answers based on 2 audio recordings of healthcare consultations. The consultations in the audio recording may be any one of the 12 professions in OET
In Part B, candidates will hear 6 different recordings and will have to answer an objective question after each recording
In Part C, candidates will listen to two extracts and will have to answer 12 objective questions
This sub-test is profession specific and is different for each of the OET healthcare professions
Consists of a stimulus (case notes) for candidates to read, and then candidates will have to write a letter based on the case notes
The reading time allocated is 5 minutes and candidates only have 40 minutes after that to write the letter
This sub-test is profession specific and is different for each of the OET healthcare professions
Consists of 2 role plays
Time for each role play is 3 minutes to prepare and 5 minutes to perform the role play
On test day, candidates will meet an interlocutor face-to-face
The interlocutor will provide the role play card to the candidate on test day only
After preparing the 3-minute preparation time, candidates must perform the role play with the interlocutor for 5 minutes
After the first role play, the interlocutor will move on to the next role play and repeat the same process
Summary
The OET is a test of English designed for healthcare professionals who wish to work abroad in English-speaking countries. It contains four sections (called sub-tests) and a grade will be given for each for the sections, together with a score, ranging from 0-500. OET can be used for applying to many different places around the world. Candidates should book their test well in advance, and make sure that they do regular OET practice tests to boost their skills and confidence.