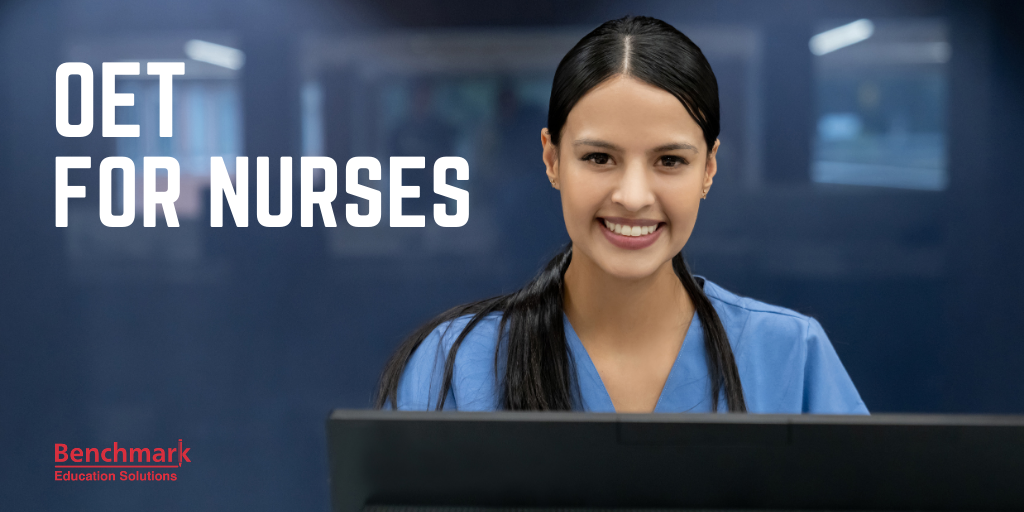 As a nurse looking to relocate to an English-speaking country, it is only normal you should ask yourself about language attestation. Today, non-native speakers have a multitude of tests to choose from, with IELTS, PTE and TOEFL being often at the top of the list. OET, however, represents the best choice for a medical professional, nurses included.
The Occupational English Test has been specifically developed for medical professions, being appreciated for its high level of accessibility and relevance for the test takers. Keep on reading and discover why OET is the best choice for your future nursing career.
1. OET, tailored for the nursing profession
The OET is an accessible test for nurses who are looking to develop a successful career in English-speaking countries, such as the UK, New Zealand and Australia. As a nurse, you are bound to work in a demanding environment, coming into contact with both patients and diverse medical professionals. You have to make decisions under the pressure of time, using both medical and language skills. The OET, with its different sections, will get you close to the real work environment and force you to deal with scenarios that resemble the ones of everyday practice.
Role playing is integrated in the OET speaking section, requiring the interaction with the patient complaining of a health issue (medical complaint). For the OET Writing sub-test, you are asked to write a referral or discharge letter, using information you have gathered about the patient. All of these scenarios might be hypothetical but they are mirrored after real life practice and they will help you practice important professional skills.
Moreover, the OET is developed in accordance with the context of the Western hospitals. As you take the decision to move to another country, you will have to think about the fact that you will come across other cultures. The differences will be not only related to the language but also to the cultural context, so a test like this can help you better prepare for what lies ahead.
While preparing for the OET, nurses can improve their English language skills and the ones related to the actual profession. They can learn more on how to perform a follow-up (appropriate procedure) and on the expectations of medical professionals or patients, with regard to bedside manners. Skills such as, note taking, speed reading, letter writing and so on also improve while they prepare for the OET exam.
Nurses will discover valuable information on the Western medical system; for example, such professionals are given more decision-making responsibilities. In modern hospitals, in recent years, the care has become centered on the patient; for this reason, as a nurse, you will have to possess excellent language skills, to be able to answer the questions of patients and fellow colleagues. The better your English level is, the easier it will be to provide in-depth explanations to a wide range of questions.
The OET is one of the few tests that helps you work on your English skills, while taking account both nursing skills and your previous experience. The preparation period will not only help you pass the test but, at the same time, to exert your profession in the best possible manner. It is the first stepping stone towards language development, as well as professional growth in the nursing field.
2. OET, a test with a vocabulary nurses are familiar with
The Occupational English Test is available for a number of 12 medical professions, with nursing being often in demand. The test is developed, so that it employs frequently-used medical terminology. As a nurse, you will find the practice materials and test to contain only vocabulary you are comfortable with.
As you are probably aware, there are other tests out there for those who need to attest their language skills. The most popular choices include TOEFL, IELTS and PTE, just to give a few examples. Unlike OET, all of these tests will require you to dedicate a generous amount of time to learning complex vocabulary. Not only will these words be difficult to remember (especially under the pressure of testing) but you will rarely end up using them in your workplace.
The vocabulary chosen for the OET is suited to the real work context of the nursing industry. Thus, test takers feel comfortable and confident in taking the exam and passing it with flying colors. They are not scared by the choice of terminology, finding the OET less intimidating than the above-mentioned English proficiency tests.
3. OET, a refreshing alternative to computer-based exams
Even though we are living in the best possible age, with technology being widely-available, this does not mean we should allow it to conquer our lives. Computer-based exams, with automated grading and voice recognition, are not suited to all candidates. There are test takers who feel more comfortable in using traditional testing methods, writing on a sheet of paper, with a pencil.
As previously mentioned, OET mimics real-life scenarios, including when it comes to the writing section. In many hospitals, paper-based charts are still in use and medical professionals rely on written materials for their day-to-day activities. Moreover, nurses have to talk to both patients and other healthcare specialists, so talking to real people during the examination is quite appreciated. Unlike a computer, a real person facilitates the conversation makes test takers feel at ease and pass the speaking sub-test without too many difficulties.
PTE is one of the computer-based English proficiency tests and, when nurses have taken the test, have declared to feel both strange and uncomfortable. Moreover, they have confirmed that the direct interaction with a human being without have been easier, allowing them to have performed better in the test.
OET is a paper-based test and uses human examiners for the speaking sub-test. Moreover, it takes into account the medical background of the test takers, whether they are nurses, doctors or other healthcare professionals. It has a traditional format, with familiar medical vocabulary and content one feels comfortable with. Thus, test takers feel more confident in taking and passing the test.
The practice materials are available online but they can be done on paper as well. Apart from that, potential candidates have the possibility to view live classes and take notes.
OET is relevant from a professional point of view, offering traditional testing methods and content adapted to the nursing context. While other tests (e.g. IELTS) offer similar characteristics – paper-based examination and human examiners – only OET is tailored to nurses and the demands of the profession. Given all of these benefits, test takers feel more confident in their chances for success.
4. Nursing sample tests
If you have decided to take the OET for nursing, you can go online and complete the application form. Also, look for information including available test dates and locations, documents necessary for application and payment details.
Preparation services and study materials are also available easily. Plenty of nurses use Writing Correction service to get their letters checked. At the same time they get Reading & Listening Practice Tests that meet OET standards.
5. A final note
The OET represents the best choice for those looking to pursue a career in the nursing field, in English-speaking countries. It is a test with a comfortable format, traditional testing methods and tailored vocabulary, helping nurses to develop their English language skills and medical terminology.