You may have already heard the BIG news: from August 31st, 2019, the OET writing sub-test will be changing. In this article, we are going to discuss what's changing, what's not changing, and why changes are being made to this part of the exam.
Why are changes being made to the OET writing sub-test?
The people who organize the OET are always trying to make sure that the test accurately grades its candidates so that medical organizations and governments around the world can rely upon these scores. From time to time, the test is tweaked in order to reflect changes in the medical industry, or to improve the test's ability to challenge candidates. By constantly changing, it is able to stay the most effective means of testing medical professionals in terms of their English skills.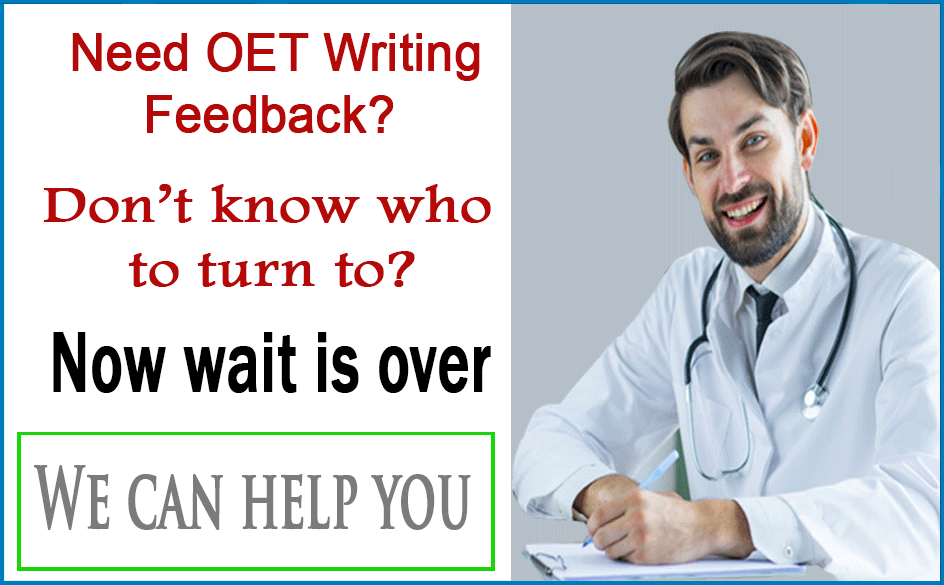 What parts of the OET writing sub-test will change?
Previously, there were five categories of grading criteria upon which OET examiners would score a candidate's writing:
1. Overall Task Fulfillment
2. Appropriateness of Language
3. Comprehension of Stimulus
4. Linguistic Features
5. Presentation Features

In previous OET writing tests, these categories would each be graded out of a maximum of six points, with each adding up to 20% of the total score for the writing section.

However, these will change. There will now be six categories that are graded. They are:
1. Purpose
2. Content
3. Conciseness and Clarity
4. Genre and Style
5. Organization and Layout
6. Language

In these new categories, the maximum score will be seven, except for "Purpose," which will be worth a maximum of three points.

The only one of these six "new" categories that is actually new is the first one, "Purpose." This will require candidates to make it abundantly clear what the letter is about, preferably by stating at the very beginning of the letter what its purpose is.
What parts of the test are not changing?
As far as the OET writing candidate is considered, actually not much will be different. Although the exam will now be marked according to the above qualities, rather than the older ones, the actual test itself will be the same.

Candidates will still be given a patient's case notes and told to write a letter to someone (or some group of people). They will still have five minutes to read the notes and forty minutes to write a letter. The level of difficulty will not change, even though the marking criteria will be somewhat different.

Will this affect how candidates need to study for OET?
According to the exam organizers, there will be no real difference in the exam and so there will be no need to change your approach. If you have been studying for OET for some time, but intend to sit it after 31st August, you will not encounter any problems. The exams will be marked differently, but the actual exam itself, including the task you are assigned, will be just the same. As long as you are able to interpret the case notes and write an appropriate letter according to the task instructions, you should face no new problems.