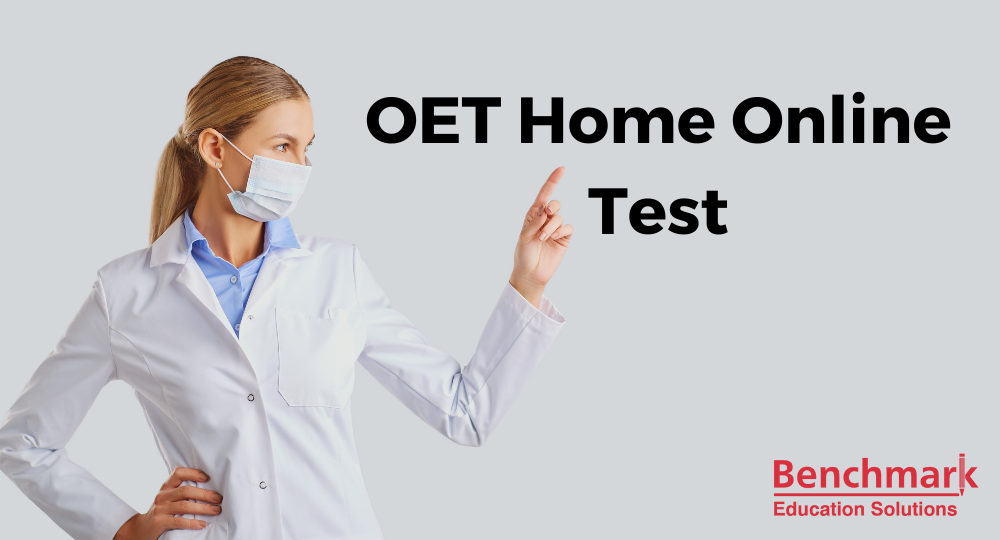 OET at Home Online Test – What's in it for you?
OET has announced that candidates may soon be able to sit for the OET test at home. Popularly called OET at home, this online test is welcome news to many OET candidates who have had to put their test-taking plans on hold due to the COVID-19 situation. What's more, the OET test format will remain the same. This also means our online practice tests will be fully compliant with the OET at Home and OET Computer Based Test.
While finer details will be announced later, OET has confirmed that it has enlisted the help of Prometric, a trusted global provider of online testing. Together, the home-based OET test will be a secure and reliable test, conducted through remote proctoring. Remote proctoring ensures that the same candidate who registers is the candidate who sits for the test and also ensures that unfair practices are blocked (read more about remote proctoring here).
With this new development, OET test takers can be confident that all their hard work preparing for the test will not be wasted. The online OET test will have the exact same format as the paper-based test. All four components in the OET test will be available through OET at home – listening, reading, writing and speaking.
In terms of standard, the level of difficulty of the newly announced OET at home online test remains the same as the paper-based test.  For inclusivity, at the moment, OET has indicated that all 12 OET professions will be included in the OET at home online test but might start with the Trial OET test for doctors & nurses. Also, this computer-based OET exam will be made available across the world online. Candidates will need a reliable computer or laptop with a camera / webcam and a mic in order to take OET at home. Desktop and laptop computers are both recommended, and mobile devices are probably not suitable. Technical specifications for the test will be given by OET later.
With this exciting news, the question on everyone's minds is when OET at home will be available for booking. OET is running a trial in June 2020 and has indicated that it hopes to have the test ready in coming months, hopefully by July 2020. Another question many candidates are asking is whether they will still have the option to sit for the paper-based test. The answer is yes. OET will have both the OET online test version as well as the paper-based test available. Not sure which one you should sit for? Read this next article on who should take the OET online test at home. If you are interested in knowing how to get a head start on preparing to sit for the OET at home, visit at OET online course for best practice.