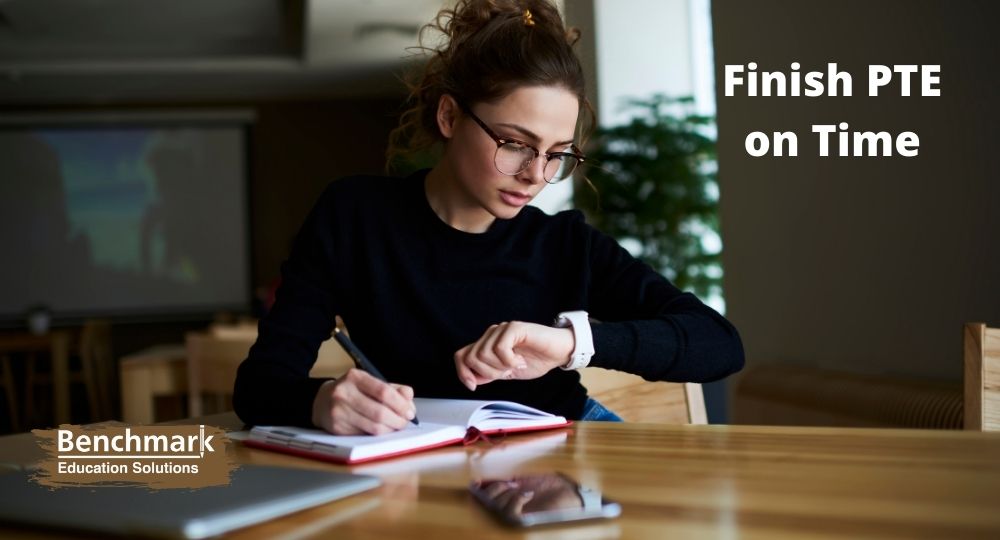 Are you worried about not completing sections of the PTE test because of the issue of PTE time management?
During the PTE exam, you will be expected to complete a task on time without sacrificing accuracy. This way, you can earn the highest possible points per section.
How can you achieve a high level of efficiency while under time pressure?
Here's a look at time management strategies to complete the test and get a top score.
PTE Exam Time Management Tips That Work
1. Know the Exam Duration and Question Sequence
It is vital to recognize the pattern and duration of the PTE Listening section. You'll be ready to answer the next question at a comfortable pace during the actual exam.
The only way you can practice and recognize the pattern is by taking a practice test. There's nothing like firsthand experience to help you prepare. Remember that your score in the practice test will not determine your score in the actual PTE exam.
2. Prepare for Time-Consuming Sections
Recognize the types of questions on which you're spending the most time. When you take a practice test, set a timer while you are solving each task. You will soon get a sense of how long it takes you to reorder paragraphs or write an essay.
Once you get the total time spent, note if you exceeded the allotted minutes for a section. This will help you adjust your pace and adopt corrective measures so that you can stay within the limit.
3. Prioritize Tasks That Earn More Points
Crucial tasks are those that can contribute towards securing you an excellent score. This permits you to determine where and how you should invest your time.
For instance, the section for filling in the blanks is more important than the multiple-choice segment because it can help you get full marks. For instance, if you answer 2 out of 4 blanks correctly, you can earn an equivalent of 10 points immediately.
Speaking
In the PTE speaking section, each task has individual timing, so you don't have to worry. You simply must follow the instructions and keep an eye on the clock.
In the read-aloud section, preparation should take you between 30 and 40 seconds. Then, you are allowed 30 to 40 seconds to read the passage aloud. The paragraph's length will determine the duration you obtain.
In the repeat sentence task, don't pause for more than 3 seconds. Otherwise, your response will be deemed void.
Listening
This section appears at the end of the exam, by which time you're probably exhausted. Note that this section starts playing audio clips automatically, and you can only listen once.
You need to be more attentive and proactive to offer correct responses. Furthermore, the time allotted for each question is general, so time management is essential.
Bonus Tips
When it comes to the PTE reading section, don't stop if there's an error; just proceed. Ensure you maintain clarity and confidence when reading aloud. Also, maintain a normal reading speed if you want to perform well in this task.
With these tips, you can confidently demonstrate your English skills without worrying about the clock.