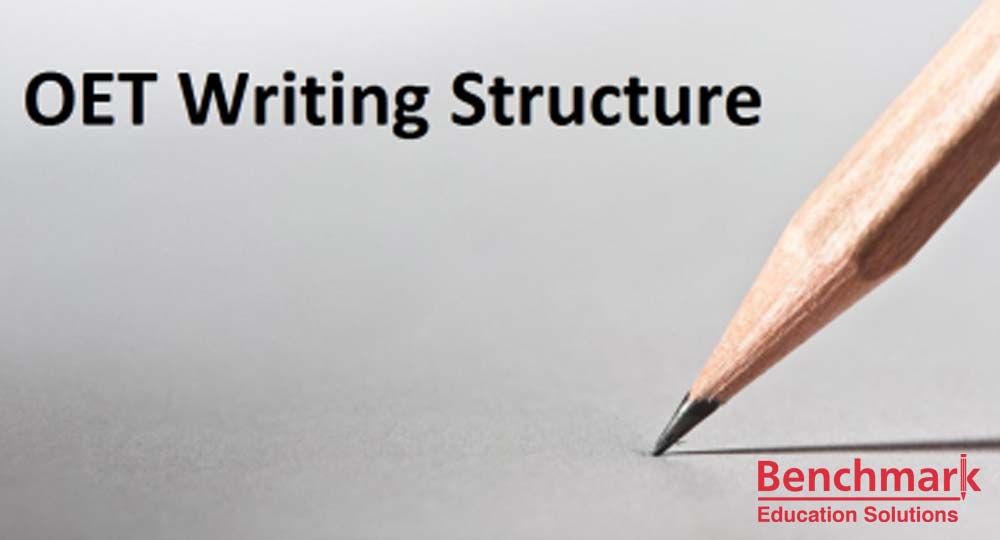 The OET Writing sub-test is designed to attest the writing skills of different healthcare professionals. The test is different for each of the 12 professions, including medicine, dentistry, physiotherapy, pharmacy, radiology, occupational therapy and nursing. In deciding on the structure of this test, the ability to use written English in a relevant professional context was the main consideration. Keep on reading and discover more useful information on the subject.
Reading Time for Case Notes
The Writing sub-test is structured in two parts: reading time and writing time. For the first part, candidates are allotted 5 minutes; they are instructed to read the task instructions and case notes thoroughly. Candidates have 40 minutes to proceed with the writing and complete the task as instructed. During the reading time, you cannot use a pen or pencil to make notes or underline a text in the case notes.
Case Notes are generally 2 pages long, so 5-minute reading time is justified. We advise reading the case notes at least twice to make sure you have a good grasp of the scenario on which you are required to write your OET letter. There are 5 main type of scenarios – Referral, Urgent / Emergency, Discharge, Update and Transfer. It's important to understand the difference between all of them as approach to writing each type of scenario can be different.
As mentioned above, the content is specific to each healthcare profession. However, all candidates will be required to write a letter, in a manner that is both clear and accurate. The main aim is to assess whether candidates are able to write a letter, with content relevant for the intended reader.
The test draws upon information from real workplace situations, preparing candidates for demands related to the chosen profession. Most commonly, they will be asked to write a letter of referral, transfer or advice; the letter is meant to be sent to another health professional, patient, patient's next of kin or client. Candidates should base their letter on the clinical case notes, with a word count between 180 and 200 words.
Importance of reading time
The 5 minutes given to read the task instructions and stimulus material (case notes) are meant to be used as such. During this time, candidates should go through the information provided, paying attention to everything. This time can facilitate the understanding of the task, thus helping them formulate their response. During this part of the OET Writing sub-test, candidates are not allowed to write, underline the written text or make notes. Care must be taken not to use a pencil or pen using this period as this may lead to even disqualification.
Writing Time for OET Letter
After you have gone through the case notes carefully, it is time to start writing your OET letter. Candidates are given 40 minutes to respond to the task, formulating a letter that satisfies all of the requirements. The letter is written in the answer booklet and the allotted amount of time is enough to complete the task, as well as go over their work once more. Nevertheless, some planning is required to know exactly how many paragraphs you are going to write and what information to be included in each paragraph.
The letter should record all essential pieces of information, including the treatment the patient has benefitted from so far. Moreover, as one is writing a referral letter, one has to include the issues meant to be addressed by the healthcare professional in question. This is also called discharge plan or ongoing care. The case notes contain a lot of useful details but also information that is meant to be confusing or superfluous, so attention should be paid whereas such matters are concerned.
Structure and Assessment Criteria
The structure of the OET Writing sub-test was not randomly chosen. Like the other sub-tests, it is meant to cover the assessment criteria for all candidates and decide on the level of occupational English.
Test takers will be assessed with regard to 6 writing criteria – Purpose, Content, Conciseness & Clarity, Genre & Style, Organisation & Layout and language. Moreover, the assessors will use the written sub-test to verify grammar and cohesion (linguistic features), as well as the spelling, punctuation and layout (presentation features).
It is important to know that all assessment criteria bear the same weight in deciding on the final grade. Candidates managing to demonstrate a superior level of performance on all assessment criteria will be given a higher grade.
The OET Writing module can be more useful than one imagines, in the sense that its structure bears a remarkable resemblance to everyday work situations. Healthcare professionals, whether they are doctors, nurses or physical therapists, have to prepare letters on a daily basis. These are often handwritten and under the pressure of time, just like in the test.
The task instructions and stimulus material are based on the healthcare workplace context, testing the ability of candidates to select and organize relevant information. OET test takers will also be tested on their ability to present the selected information in the form of a letter.
Writing Task Instructions 
Please visit to read some useful tips on how to write an OET referral letter, and you will also find sample letters there. Take your time to go through the content and do not hesitate to check out the tips for improving your writing skills.
Also, if you are looking for someone to check your letters and give expert advice, please use our Writing Correction service.