Venue: Alexandria, Egypt
Writing case notes for OET Medicine test takers were not very difficult and purpose and diagnosis were clearly laid out. The scenario required writing a letter to a doctor requesting assessment.

Below are some of the case notes reproduced from our students' memory. These may not be complete but fully capture the essence of what OET Writing section was about on 6th April exam in Alexandria, Egypt.

You can use Benchmark Writing Correction Service to get your letter corrected for mistakes and OET writing tips.
Name: Ms Foukles
Age: 34 years
Gender: Female
Diagnosis: ? Inflammatory Bowel Disease
Family History
• Single
• Lives alone
• Works involves extensive travel
• Decreased work hours due to health
• Smoker 10-15 cigarettes/day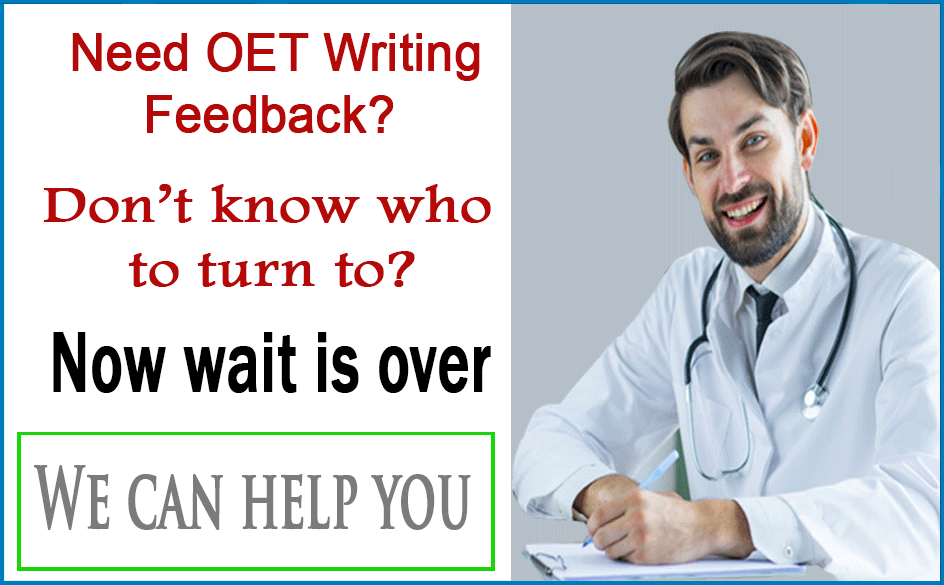 Medical History
• Digestive abnormality since childhood
• Self-diagnosed IBS (irritable bowel syndrome) – not diagnosed by GP
• Regular diet
• Decreased dairy products
• Untreated stomach pain
• Anxiety
• Panic attacks – attends counselling
• Reluctant to take medication
• Gastroenteritis (2017) while in USA, recovered
06/04/2019
Subjective
• Blood in stool
• Diarrhoea 7 times in one day
• Intermittent severe stomach cramps
• Usually fatigue
• Health affecting social and work life
• Pt thinks she has Crohn's disease
• Lab experiments

Assessment/Objective
• Tenderness in abdominal on palpable masses
• Anaemia – ESR 28
• Faecal calprotein – 38
• Negative Coelic disease
• CRP – 55

Plan
• Diet plan – medetrannian diet
• Urgent referral to gastroenterologist

Based on the above information, write a referral letter to Dr Lucas, Gastroenterology Department requesting urgent assessment and definitive diagnosis.
In your answer:
• Expand on the relevant case notes into complete sentences.
   Do not use note form.
• Use letter format

The body of the letter should be approximately 180-200 words.
Need feedback on your writing – CLICK HERE