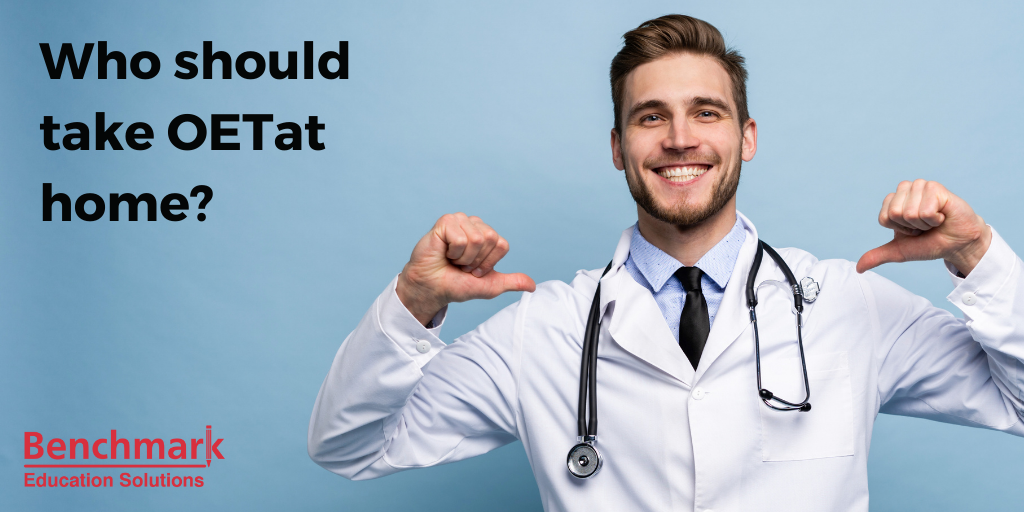 With the announcement by OET that they will be launching their OET at home online computer-based OET test in coming months, many candidates are asking if they still have the option to take the paper-based OET exam. The answer is yes. OET has indicated that the paper-based OET exam will still be offered. So the question is, if there will soon be a choice for candidates, which one should you choose? The OET at home online test or the paper-based OET test?
Although new OET home-based online test will be exactly the same as the paper-based OET test in terms of format and level of difficulty, there will be some differences between the two. The main difference is, of course, that one is done on the computer and another is done on paper. First, you will need a reliable computer with good internet connection. Desktops and laptops computers are both recommended and mobile phones are not acceptable. If you have erratic internet connection, you may face some difficulties when taking the test, so you will need to think about this carefully.
You will also need a webcam for the OET speaking sub-test if you want to take the OET exam from home. This is because you will not be meeting an interlocutor face-to-face for the speaking sub-test but will meet the interlocutor through video conferencing. Some computers come with built-in webcams, so if you already have one in your computer, you should be fine. However, you need to ensure that you have this feature available. Alternatively, you can consider sitting for the OET online test at designated OET test centres which have been slated to run the online test on site as well. Wait for further announcements from OET on this and see if there is an OET test centre near you that allows you do the online version of the test there.
As a potential candidate, you will need to have an acceptable level of computing skills in order to take the OET at home online test. While you need not be an expert with a computer, you will need to be able to type relatively fast enough in order to finish your sub-tests on time. There will be a time limit on the OET at home test and you do not want to struggle just because you are not able to type fast enough.
If you find that you do not meet the requirements discussed above, you have two options. You can still sit for the paper-based OET test because that will still be available. However, with the uncertainty surrounding the current coronavirus situation, you may have to wait for more test centres near you to open up before you can sit for the paper-based OET test.
The other option you have is to equip yourself for the OET at home. You can do this by practising online OET practice materials in order to be more familiar with online systems and get more comfortable with using the computer to answer test questions. Benchmark offers OET listening and reading practice tests online and these are excellent platforms for you to get started. The Benchmark OET Speaking mock test is also done through video conferencing and is great practice for you if you want to sit for an computer-based OET home speaking test. For writing practice, simply start typing out your OET letters and send them to Benchmark for correction. With all the resources available, you can be test ready and the OET computer-based home test is a viable option for you.