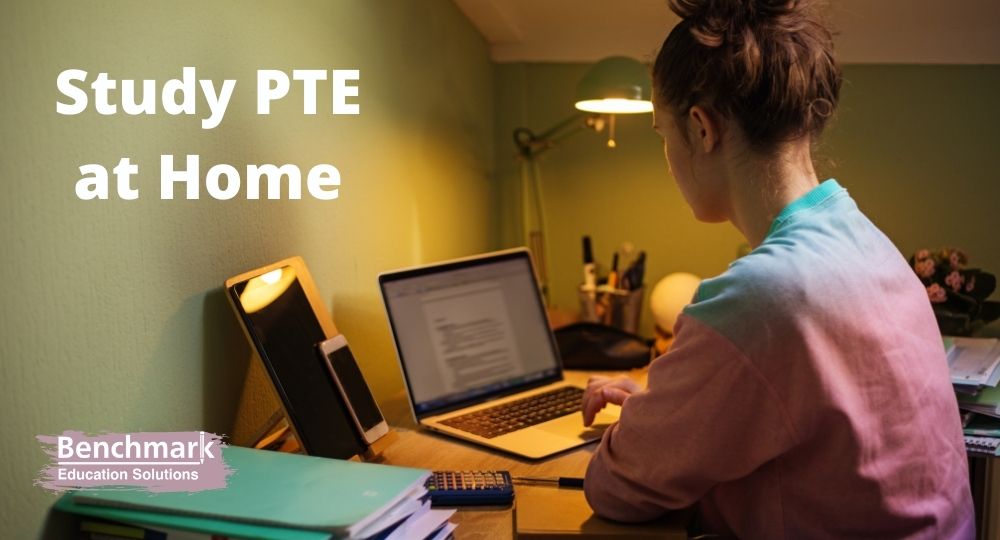 Are you thinking of skipping the review center in favor of doing PTE exam preparation at home? It may seem like a good idea, but expect to face some challenges. Students who review at home often complain of a lack of motivation or poor time management. Others have difficulty concentrating, as it's easy to get distracted by chores or delivery at the door.
Before you know it, the day has passed and you're not even halfway through your study plan.
How then can you successfully do the PTE exam preparation at home?
You will need commitment, discipline, and these practical tips for self-study:
5 Proven Tips for PTE Home Study
1. Consider Practice Tests
A genuine practice test helps you identify your strengths and weaknesses. Thanks to the internet, you can choose from a range of PTE exam sample papers.
Note that the score you obtain in a mock test isn't indicative of what you'll obtain in the real test. However, you will have a rough idea of what to expect and how to manage your time.
Since PTE practice questions give you insights into how the exam is administered, your confidence will also get a welcome boost.
2. Create a Solid Plan
Give a lot of thought to your study plan, as it is crucial in obtaining a good PTE score. Whether you favor an online coaching center or self-study, a proper plan helps you make the most of your resources.
Make sure that your plan incorporates all the test elements: reading, listening, writing, and speaking. Identify which skills would require more practice time.
As you create your schedule, ask yourself:
How many hours can you spare each day?
Is your home noisy or full of people at certain times of the day?
Which days offer more opportunities for focused study?
Pro tip: Commit to spending at least 1-2 hours daily for exam preparation.
3. Maximize Your Peak Study Time
Are you a morning person or a night owl? The advantage of studying at home is that you can choose the study time that best suits you.
A lot of students devote mornings to exam preparation when their minds are still fresh. If you follow their lead, you also avoid getting sidetracked by errands or work.
If you're a night owl, take advantage of the quiet hours after your household is asleep. You'll notice that your concentration level is higher since there are fewer distractions.
4. Maintain a Balance
Don't forget to take frequent breaks. It's not healthy to sit all day, so try to stand up and stretch every half hour or so. A short walk or a quick yoga session also helps.
Since you have access to a kitchen, opt for healthy snacks and meals. Hydration is also important to keep your mind alert and awake.
Pro tip: It's fine to nap for a few minutes if your brain needs it.
5. Get an Online Coach
Studying at home doesn't mean doing so alone. If you feel you need outside help, you can pay for an online coach or live practice.
This way, you get the best of both worlds.
Ideally, you should begin your preparation two months before the scheduled test date. However, you can still ace the test with a shorter study period, provided you plan accordingly.