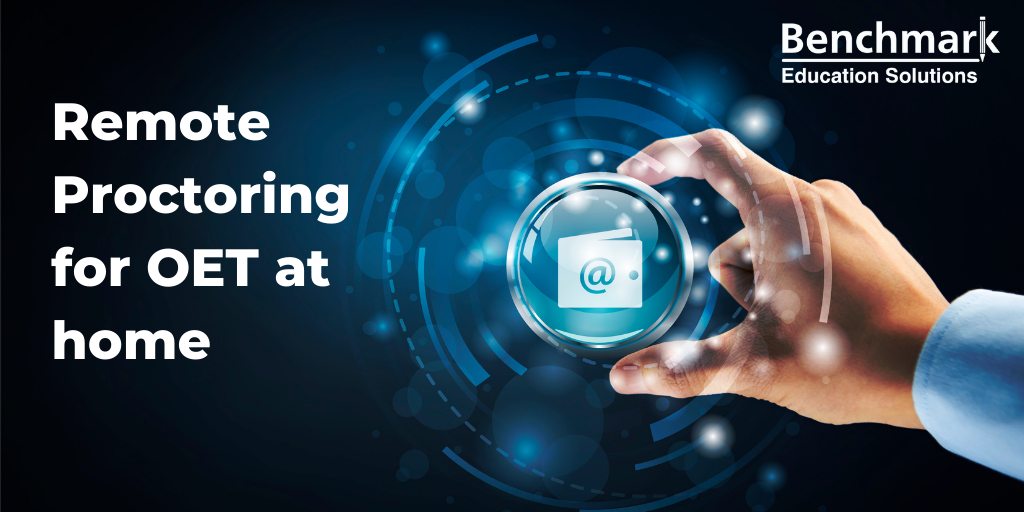 With the announcement by OET that they are launching the OET at Home (OET at home) online test soon, the question on many people's minds is how will OET ensure the security of the test?
The notion of online testing is actually not new. There are many available security features that can be used to ensure that a test is secure. OET, for instance, has signed an agreement with Prometric, a global testing organisation. Together, OET and Prometric will ensure that the OET computer-based test can be taken safely and reliably at home.
The main security feature of OET online test from home is remote proctoring. This means that although you will be using your own computer to take the test at home, there will be remote proctors who will function as test invigilators to check that you are sitting for the test according to the conditions mandated by OET authorities.
These remote proctors will check your identity to make sure that you are the actual candidate and will also monitor your test behaviour to ensure that you do not break any test rules. The remote proctor can limit the functionality of a candidate's computer as well to ensure that candidates do not search for information on the internet. In layman terms, they will have access to your computer screen, mouse (and may be keyboard as well). Live human proctors will be on hand to do room searches (via webcam possible, though full details are not yet available) too before the start of the test.
Sounds interesting? It will be available soon.