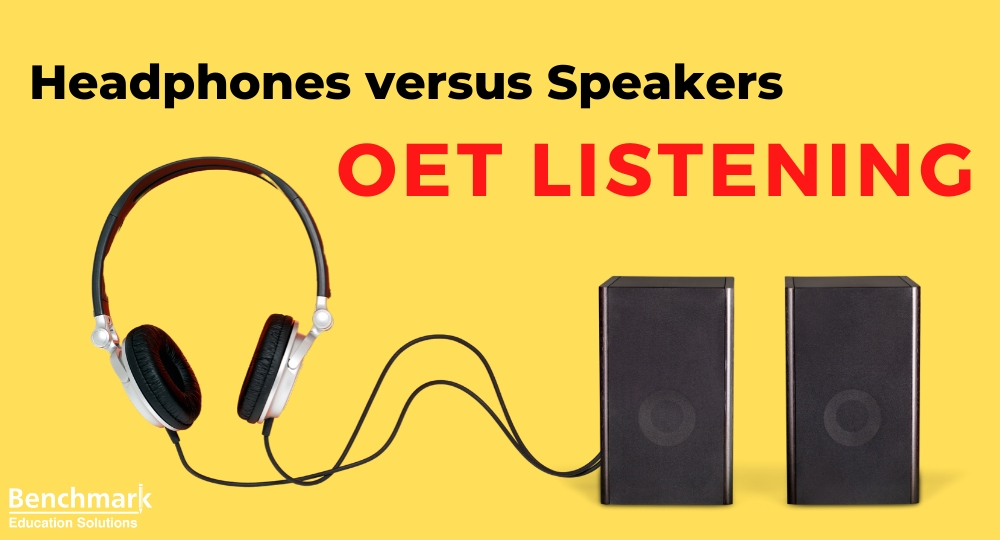 One common concern that test takers have when it comes to the OET Listening exam is whether or not headphones will be available for them to use. While the OET most recent information on this topic indicates that most test venues do not have headphones available and that instead opt for speakers, it is possible for you to know that information before you book your exam.
On the OET official website, you can find information about the test venues, such as the health care professions available for particular test dates, such as medicine and nursing, and if they have headphones available. While not all test venues currently have information regarding the availability of headphones, many centres do, and if that information is not available for the test venue you plan to take your exam at, each test venue has contact information so that you can write an email to the test centre administrator to ask about the any rules and regulations particular to that venue.
Another consideration is the format of OET you will take. The OET is now offered in three formats, the computer-based test, the paper-based test, and the OET at home which is taken on a computer and uses remote proctoring. While details are still being worked out about the computer-based OET carried out at test venues and the OET at home, it is very likely that both will involve the use of headphones for the listening part of the test. It is recommended that you check for the availability of these different formats when you go to book your test date.
It is also recommended that if you choose to do the OET on a computer whether it be at a test venue or at your home, that you complete sample tests in that format or delivery mode to make sure you feel comfortable with the format and the way to interact with the exam. The cost and the content of all formats of the OET is the same, but being familiar with the look of the test will make sure you have a better experience on test day, and if you are doing the exam on your own computer via the OET at home with remote proctoring, a sample exam will give you the opportunity to test your equipment, such as your headphones or speakers.
At this point, you may be asking yourself if there is such a big difference between using headphones and speakers for the OET Listening exam. In general, people feel that headphones ensure better sound quality and they also help the test taker to feel less distracted by external noises. Hence, they would make fewer mistakes. However, other people may not feel that there is much difference between using headphones and speakers for a listening exam, especially considering the hectic work environment that nurses and doctors have to become accustomed to when communicating with their patients. As we have previously discussed, much of this depends on the individual as well as the format of OET they have chosen to take.
**
If you need practice test papers, you can get the Benchmark OET Listening Practice Tests here.