Until 2017, nurses wishing to apply to the Nursing and Midwifery Council (NMC) had to sit the International English Language Testing System (IELTS) exam in order to prove their proficiency in English. However, since then they have been able to sit the Occupational English Test (OET) instead, and this exam is proving popular among nurses.

This article will look at the reasons why so many nurses are taking the OET instead of IELTS.

OET vs IELTS
Nowadays, nurses wishing to register with the NMC can choose whether they want to sit for the IELTS exam or the OET, and many of them are choosing to do the OET. But what's the difference between these exams, and why do nurses prefer the OET?

The key difference between the two exams is that the OET is specific to the medical profession, and so it is far more relevant for nurses. Both exams look at the four key competencies – writing, speaking, listening, and reading – but in the IELTS exam they are quite general in terms of the topics. The IELTS requires no specialist knowledge, but this also means that you need a fairly wide range of vocabulary. As a result, the materials in the exam have little relation to the field of nursing.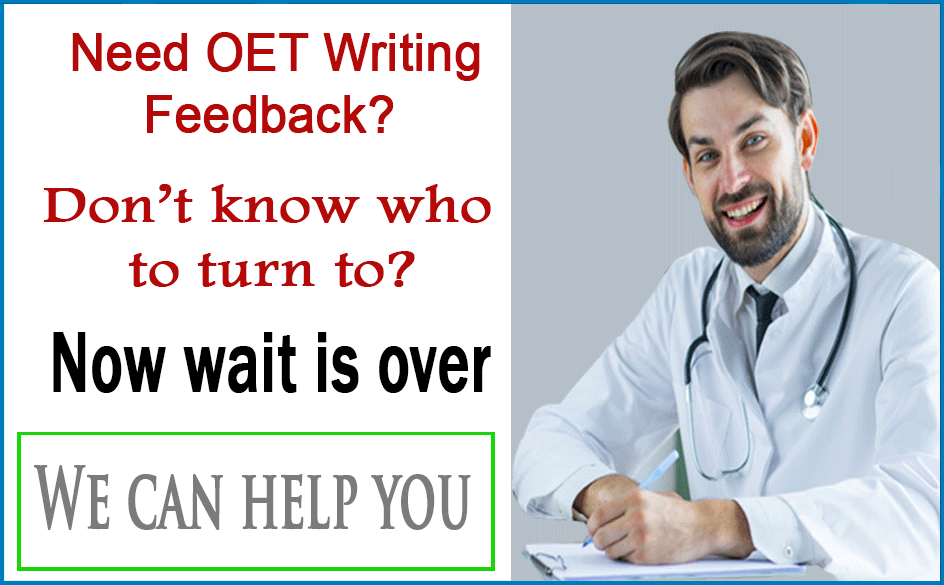 For the OET, on the other hand, the exam is all about healthcare, and two of the sub-tests are specifically related to nursing. This means that the language involved is directly related to the nurses' training and occupation, and so it is far more appropriate for them.

In terms of actual English ability, the requirements are fairly similar. Candidates who take the OET must score at least a grade B in each of the four sub-tests, which is the equivalent of a band 7 in IELTS. However, as of December, 2018, the requirements for IELTS have dropped slightly. Candidates now have to score 7 in each part of the exam except for writing, where only a 6.5 is required. This is because the writing exam is far harder than other parts, and most IELTS students score lower in this area than the others.

It is possible to combine the scores of either test. In other words, if a candidate sat the OET and scored slightly too low for one sub-test, she could sit it again within six months and, if she got at least a grade B, combine her scores in order to apply to the NMC.

What OET means to employers
Healthcare organizations around the world recognize the fact that communication is key to delivering quality care to patients. If a nurse comes from a non-English speaking country and cannot use English well enough, she could endanger the life of one or more patients. It is, therefore, essential that nurses and other healthcare personnel are assessed rigorously in terms of their English abilities.

The OET provides a trustworthy and insightful judgment on a candidate's English skills for a particular profession. In this regard, it is superior to other English tests. This test can look at a nurse's ability to read, write, listen, and speak in a genuine medical setting that is realistic to what she will face in a healthcare facility in an English-speaking country.

The testing system designed by OET is rigorous and reliable, and delivered by highly-trained experts. The results can be considered trustworthy due to their commendable efforts towards security and academic integrity.

What OET means to nurses
Sitting the OET means that a nurse may become eligible to work in places like the UK, New Zealand, Australia, and even Singapore. This exam gives nurses possible career options in exciting new locations around the world.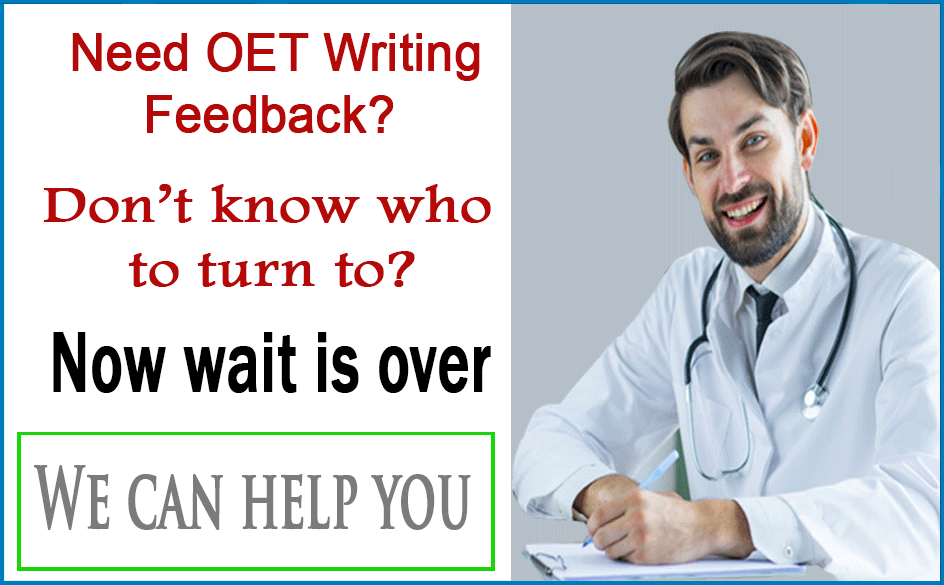 It is preferable to sitting the IELTS because the exam is specific to the field of nursing, meaning that the material should feel more familiar. Instead of being asked questions about quite random topics, or being asked to describe a graph, nurses will have their English assessed on realistic healthcare situations. This is something that they will have trained for and so it should be a much more pleasant type of assessment.

So far, 70% of people who have taken the OET are nurses, and feedback from them on the exam and its usefulness in their careers has been positive. They feel more confident sitting this exam than others because it is natural to them, having worked already as nurses.

Creating better nurses
The OET is not just a test of English proficiency. Nurses find that while preparing for this test, they actually improve their communication skills. One of the abilities required of nurses for the OET is the taking technical medical terminology and explaining it in lay terms for a patient. This is not just a matter of speaking English; otherwise it would be enough to understand those difficult words. Here, the ability to translate and communicate from specialist jargon to normal language is important. The nurse must also be able to communicate in a sympathetic way that reassures patients. This helps the nurse to relate better to her patients, and ultimately to become better at her job.

The OET is becoming more popular
Around the world, awareness of the OET is growing, and its reach is expanding. While it was originally designed in Australia, healthcare organizations around the globe are beginning to recognize its importance, and it is expanding to meet that new demand. This is a positive development for nurses and also for the facilities that employ them, as it provides more opportunities for talented nurses to move around the world and deliver quality healthcare.

The OET is also evolving to become more useful. The people who administer the test are extremely careful in how it is operated, and they monitor it to make sure it is as effective as possible. Small changes are made from time to time in order to ensure its consistent improvement. As this happens, its appeal to healthcare providers around the world continues to grow.