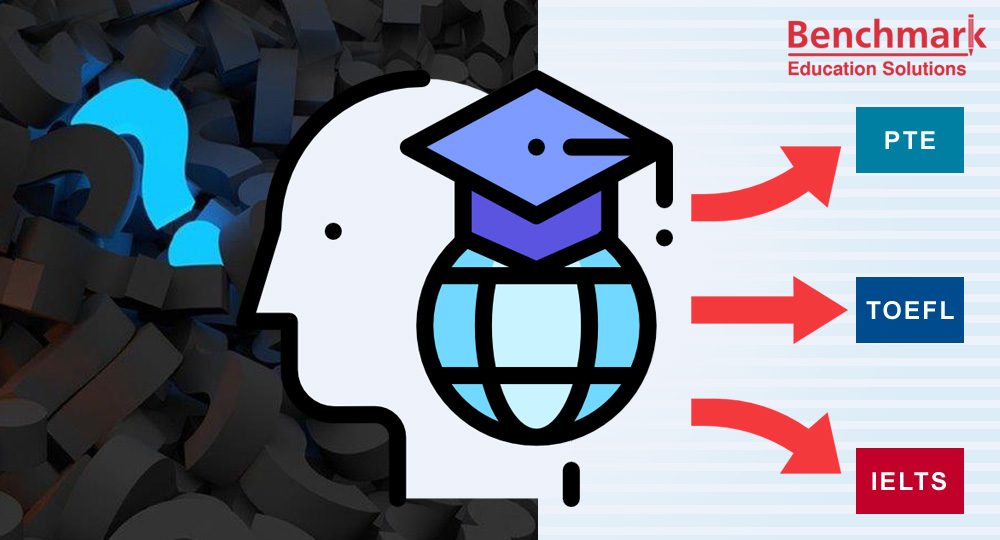 Although there are several English proficiency tests out there suitable for pre-study requirements, the most commonly taken and recognised tests with the largest number of students and institutions/ bodies on board are the PTE (Pearson Test of English), the IELTS (International English Language Testing System) and TOEFL (Test of English as a Foreign Language).

The tests are similar in many ways and the results gained are argued to express the same level regarding language skills. There are, however, various differences that you should be aware of when you are deciding which test to study for.
Which test will my college prefer?
Sometimes, different colleges and universities specify a requirement for a certain English test, whereas some schools accept all of the above tests. Your first step is to find out which tests, if any, are preferred by the institution/ institutions to which you are applying. In the past, the TOEFL was accepted more by US colleges and the IELTS by European and Australian colleges. However, more English-speaking countries are now beginning to accept the IELTS.

It is recommended that you check with the schools you are applying to in order to see which test they accept. Generally, the IELTS is more readily accepted in universities within the Commonwealth although many US universities are starting to accept it too. The US has tended to prefer the TOEFL with over 8,000 universities that accept it. Ultimately you will need to take the corresponding exam which your schools require, although many now accept both.

The PTE was developed in 2009 and is the most recently designed English proficiency test. More and more institutions around the world are choosing the PTE as their preferred test requirement. Because it is relatively new, universities often accept the PTE as well as one of the other two tests. If you applying to various different institutions, it is possible that you will need to take more than one test.
Is the availability different for the three tests?
This may well just come down to where you are based and whether there are more test centres for one test or another in your country or region.

There are PTE Academic test centres based in 50 countries/ regions around the world. IELTS centres are found in 140 countries and TOEFL centres in 165 countries. There are less PTE centres as the test is newer, so the number of test centres is likely to increase over time. You will also need to look into test dates as these vary too.

How will my test be scored?
All three tests cover the key elements of English learning: reading, writing, listening, speaking. They each have their own scoring system. This can seem a little confusing but when you see the equivalents between them, it is just a matter of getting to grips with each test's method of scoring.

IELTS is scored on a 9-band scale with 6.5 or above as the entry requirement.

TOEFL has 30 points available for each section out of 120 in total. Usually 90-95 is the entry requirement.

PTE scoring is based on the Global School of English on a scale of 10 – 90 with a pass mark of 65+

See the table below for the equivalencies in the scoring of the 3 different tests.
| IELTS | TOEFL | PTE A |
| --- | --- | --- |
| 7.5 | 107 | 73 – 79 |
| 7 | 100 | 65 – 72 |
| 6.5 | 90 | 59- 64 |
| 6 | 79 | 51 – 58 |
| 5.5 | 71 | 43 – 50 |
| 5 | 61 | 35 – 42 |
So, your decision may come down to the requirements of your chosen institution or the test centres in your area. Each test is also structured differently so it would be advisable to take a look at some sample materials online for the different tests to see which style you prefer before you make you final decision and begin your study programme.