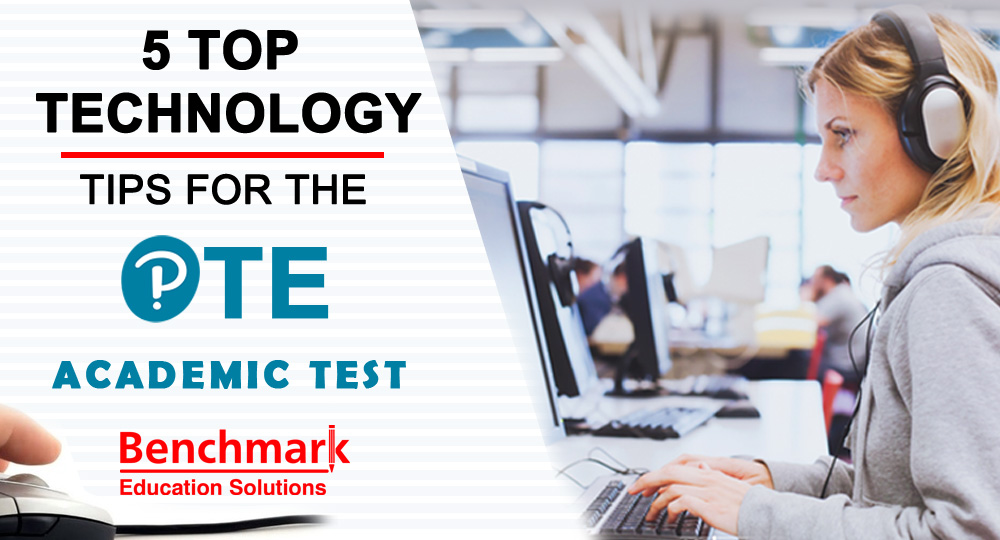 Unlike some other English tests, all sections of the PTE academic are taken using a computer. This has several benefits and many students prefer the PTE Academic to other similar tests for this reason. We all use computers every day in modern society. Most of us will have used computer technology at least in part for our studies and in our work. For this reason, taking a computer-based test comes more naturally to many candidates; we can do our practice for the test on a computer and last but not least, we don't have to worry about messy handwriting! |
However, in some ways, completing a test on a computer may seem slightly intimidating. Often exams are taken in an exam hall with a test paper and the familiarity of this can be appealing. Additionally, there is always the worry with technology that something will go wrong or that if you don't understand something or something is not working correctly, it is difficult to stop the test and sort out the problem.
The best way to allay any worries about taking the PTE Academic test on the computer is to make sure that you know how the test will be run and that you have an awareness of the relevant aspects of the technology and equipment. This way, no time will be wasted messing around with volumes or levels when you need to be focused on the task at hand.
#Technology Tip 1: Check the computer is set up correctly
Is the test displaying on the screen as it has done in your practice sessions? Does anything seem different that you need to check? If there appears to be a problem, ask someone to help BEFORE you start the test.
#Technology Tip 2: Position your microphone
Check that your microphone is working properly. Next, make sure that you have it in the correct position. You don't want to get to the speaking section of the test only to realise that what you're saying is not being recorded! Look at some pictures of microphone positioning online before you take the test to get an idea of how it should fit and how close to your mouth the microphone should be.
#Technology Tip 3: Don't remove your headset
Once you have your headset on before you start the test, keep it on for the remainder of the test. You may think that if you are not completing the speaking section, there is no need to have it on, and that you would rather remove it. However, remember there will be other candidates speaking into their headsets as well and you don't want to get distracted. Having a headset on sometimes helps students to focus on the test rather than what is around them, so it can be helpful in this way too.
#Technology Tip 4: Speak normally
When people are not used to speaking into a microphone, they commonly adjust their voice, often speaking differently to how they would usually speak. Whether this is a case of speaking in an overly loud voice or an inaudible quiet voice, or speaking very slowly or rushing, there is no need to do so! Just speak how you would speak in a normal situation. All you need to do is make sure that your speech is clear.
#Technology Tip 5: Ignore other people
Exam situations are usually contexts where you are surrounded by other people taking the exam at the same time as you, so this is nothing new. However, because the speaking section of the test is computerised, this can sometimes be a slight distraction as others will be talking around you. As mentioned before, keeping your headset on will minimize distraction but you may still be able to faintly hear others' voices. Do your best to focus on your own test and avoid letting your attention get drawn to noises in the room.
With these 5 top technology tips for the PTE Academic test, nothing will stand in your way and you can concentrate on showing off your amazing language skills!