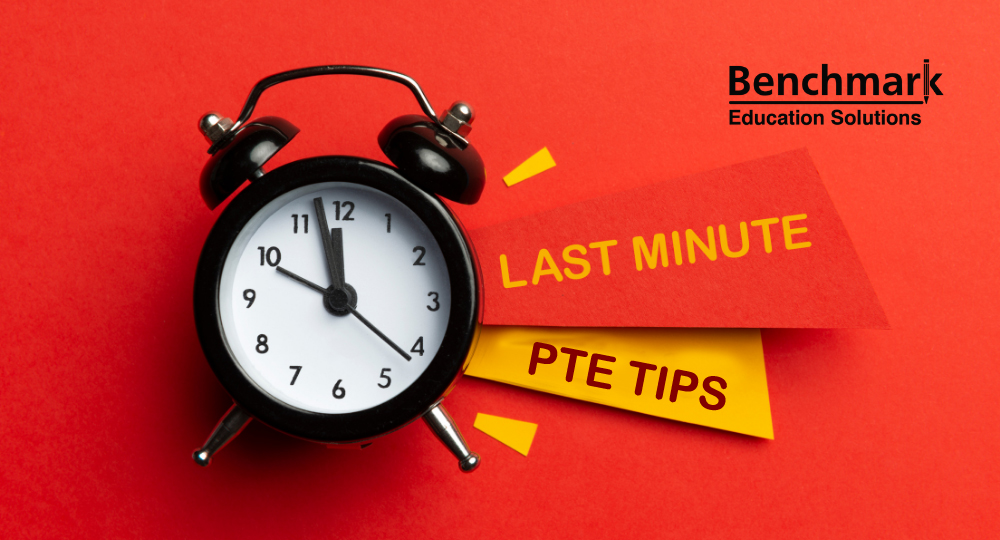 Your test day is finally here and with it the all too familiar signs: sweaty hands, a dry mouth, butterflies in your stomach, and general anxiety.
You've probably spent a considerable amount of time revising and rehearsing, but you may still have the nagging feeling that you've missed something.
That's perfectly normal.
Now that it's time to face the exam, how can you overcome the jitters and ensure all that effort does not go to waste?
We have you covered! Check out these last-minute PTE test day tips that will help you get that top score.
1. Sleep the Night Before
We all know how tempting it can be to spend the previous night cramming in that last bit of information. Some test-takers would even overdose on coffee to try and stay awake before the exam day. But this only does more harm than good.
Getting sufficient sleep is crucial to performing and feeling your best. It's difficult to think in a foreign language under pressure, much more when you are running on fumes. Skip the all-nighter and enjoy a restful slumber instead before the exam day. Your brain will thank you.
2. Get There on Time
Plan to get to the testing center 30 minutes before your scheduled exam. This allows you to calm your nerves and confirm whether you have everything ready. You'll also avoid rushing through the check-in and registration procedures.
Remember: you won't be permitted to take the PTE test if you get to the venue 15 minutes late. However, don't be too early. Otherwise, you'll need to wait for a considerable period, which will only heighten your anxiety.
3.Keep Your Eye on the Clock
Time management during the PTE exam is crucial to securing a high PTE score. Make sure you know the amount of time you have left for each task, and adjust your pace accordingly.  This makes all the difference while taking the test.
Numerous students end up spending so much time in one section that they fail to complete the other tasks. Don't make this mistake. Take note that missing or incomplete answers will pull your scores down.
4.Do a Microphone Check
Afraid that technology will fail you? It happens more often than you think, as some PTE examinees claim that they were not recorded by the microphone. If you are uncertain that your mic is functioning, alert the invigilator immediately.
You can't issue a complaint about a malfunctioning microphone once the test is over. That's why you must check that it's working before starting the exam.
5.Maximize Using the Computer
If your handwriting is hard to read, you're in luck. Since the PTE test is purely computer-based, you can type in your answers quickly. This makes the writing section easier, especially for the Summarise Spoken Text task. Keep in mind that you can rearrange your sentences and clauses for clarity. Plus, you can immediately see if you are within the target word limit.
Hopefully, these PTE exam tips will give you the confidence boost you need to ace your exam. Good luck!