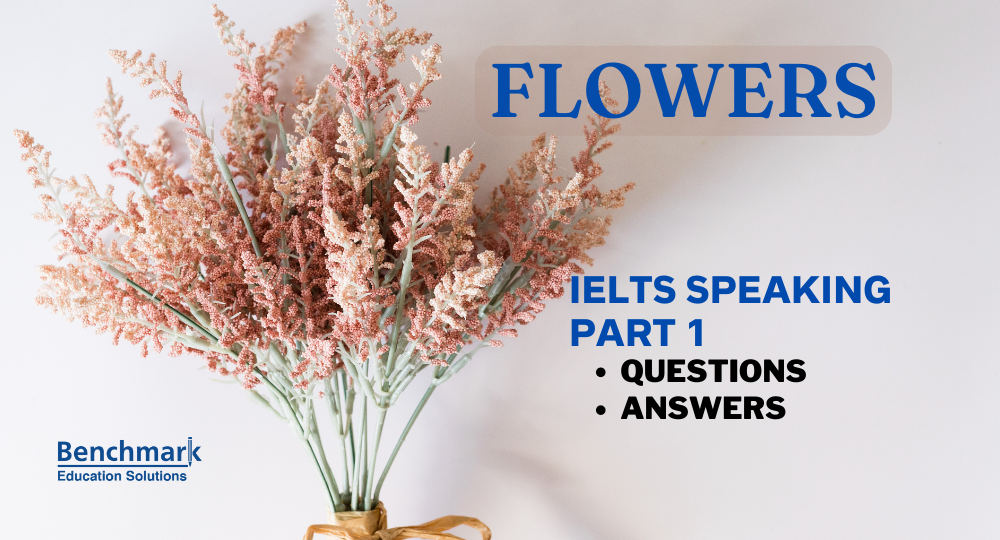 Flowers is a topic that often comes up in the IELTS speaking part 1. Below you will find a list of some example questions and answers that you could encounter during part 1 of the IELTS Speaking test.
The questions below are based on the real IELTS speaking exam. They serve as a great IELTS Speaking Part 1 prediction questions to help you prepare better before your test.
Flowers Speaking Part 1 – Set 1
Do you keep flowers at home?

I am actually allergic to flowers, so I cannot keep them in my house. I also find it a little sad to see the flowers progressively die out. Instead of real flowers, I like to display fake ones indoors.
Flowers Vocabulary Speaking Part 1 – Set 1
Other IELTS Speaking Part 1 Topics
Here are other common topics that you could come across during the IELTS Speaking Part 1 test.
Set 2
How do you feel about flowers?

I am quite fond of them, although I prefer to see them in the wild rather than in vases at home.

Do you remember the last time you bought flowers?

The last time I bought flowers was in celebration of Mother's Day. I purchased flowers and a box of chocolates for my mum, and she lit up with joy.

On which occasions do people commonly use flowers in your country?

In addition to Mother's Day, flowers are traditionally offered on Valentine's Day. Roses seem to be the flowers of choice, most of the time. Many people order flowers for weddings, as well.
Set 2 Vocabulary
I am fond of – i like very much
lit up with joy – was very happy