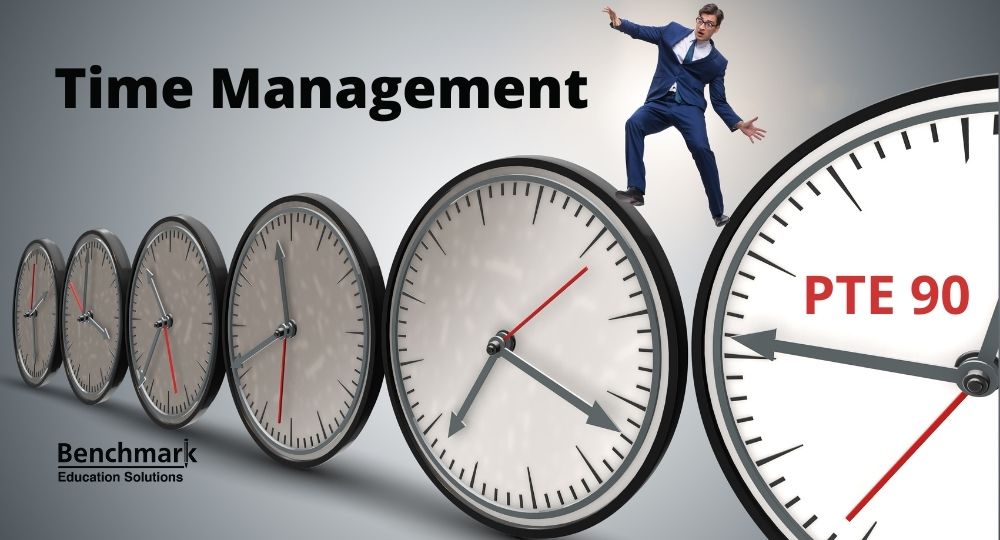 You've probably sat for an exam where you knew all the responses but simply ran out of time. Don't you wish you had perfected the art of time management?
Thankfully, it's never too late to develop this skill.
Numerous students complain that they didn't have the chance to complete all sections in the PTE Academic test due to insufficient time. For first-time PTE examinees, time management might be one of the major reasons for a low PTE score.
Why Time Management Is Vital in PTE Exam Preparation
You might wonder why a time limit exists in language proficiency exams. That's because they determine how proficient you are at a certain skill and how efficient you are at applying it to a task.
In the PTE test, the time limit reflects how well you organise your thoughts within a set framework. Consequently, you must demonstrate your prowess in listening, reading, writing, and speaking to obtain a high PTE exam score.
Regardless of whether you're a fast reader with a good vocabulary, you can't underestimate the importance of PTE time management because you'll record a low score if your response is too slow. You might not be able to complete the test even if you know all the PTE answers.
Time Management Tips for Securing High PTE Scores
Having a thorough understanding of the exam's pattern and format will enhance your time management skills. You'll also complete the sections strategically and successfully.
Listening Section
Here, the PTE test will gauge your time management by playing recordings for a specified duration. You are expected to give your answer and proceed to the next question within the allotted time. Remember, the recordings will only play once, so you can't spend time thinking about what you missed.
Speaking Section
In this section, you need to state your topic within the assigned time. It can be challenging to get your point across within the expected duration if you aren't used to doing so. Resist the urge to overexplain. You must practice the PTE speaking section while keeping an eye on the clock because it's often tricky to judge how long you've been speaking.
Reading Section
In this part of the PTE test, you need to answer several questions after reading a text. Some examples of question types include multiple choice-multiple answers, fill in the blanks, and reordering paragraphs. This task requires perusing and comprehending the passage quickly. The best preparation tip is to know the kinds of questions and practice answering the ones that you find difficult.
Writing Section
To demonstrate your writing skills, you are asked to complete the essays in 20 minutes. You need to get used to writing the expected number of words within a strict time limit. Try writing about a variety of topics on your own. By the time you do the PTE practice test, you should have completed several essays.
Conclusion
The pressure to perform well in an exam can affect your performance, so you must be calm throughout the preparation. With enough practice and planning, you will be sure to achieve your target PTE Academic test score. Good luck!