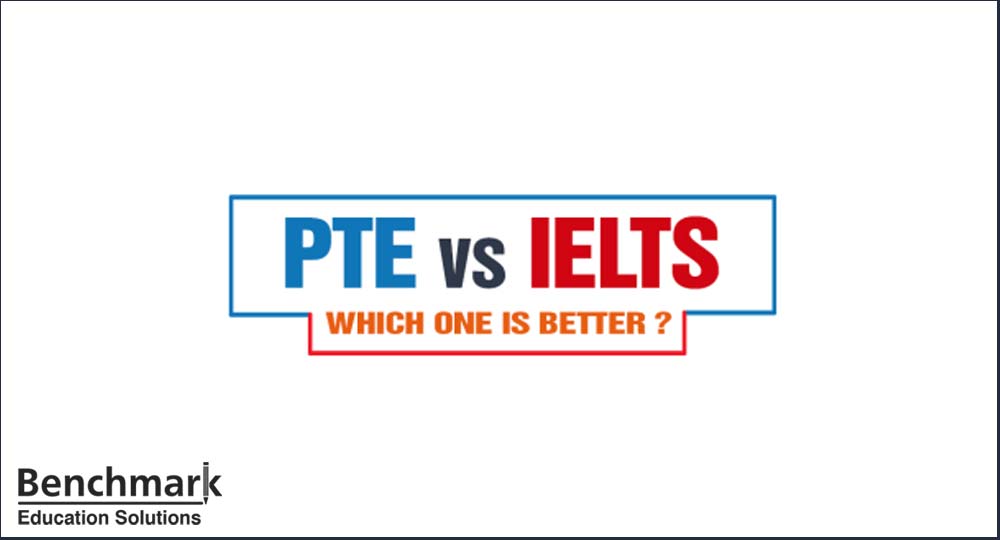 PTE vs IELTS: Which one suits your requirement the best?
Among all the languages spoken worldwide, English holds a major credit in bringing people from different backgrounds together on a common platter. Indeed, the entire world has become a global village, but without English, this assumption would not have been possible. No wonder, it is the popular mode of communication of more than 2 billion people worldwide. Can you believe it?
Yes, it is not the world's most spoken language, but still, it is the official language of 53 nations and embraced as the first language by 400 million people across the globe. With such widespread significance of English, the desire to learn this popular language in order to keep improving communication with people from other parts of the world is evident, and perhaps a growing trend.
Moreover, those willing to get a visa of English speaking nations for study or work purpose, or for immigration, need to be more proficient in this language. This is where the need for an English Proficiency test becomes inevitable. Depending on the country where you want to serve your cause, you need to clear one of several proficiency tests such as IELTS, PTE, TOEFLiBT, CPE etc. with decent scores.Each of these hold respective significance but among these IELTS and PTE have gained more prominence, and here is a detailed PTE vs IELTS comparison to help you choose the better one.
Introduction to IELTS
The International English Language Testing System or IELTS evaluates the English proficiency of people willing  to work, study or migrate to a country, where English is the foremost mode of communication. Specifically, countries like the USA, Canada, Australia, New Zealand, and the UK. As for the eligibility requirement to appear for the IELTS, the candidate requires a valid passport, and that's it! Notably, IELTS scores help visa granting authorities, universities, and employers in foreign countries to convince that you would not face any communication related barrier while staying there.
Just to add some more stats, more than 9000 institutions across the globe recognize IELTS scores. These include universities in Canada, Ireland, the UK, New Zealand, Australia, and South Africa, along with 2000 institutions in the United States alone. The students may appear in this test from any of the 1100 plus locations, in one of the 48 test dates every year. As for the scores, the student needs to secure a minimum of 6.0 to 7.0 depending on the requirements of the individual institute or any other body. The exam that runs for 2 hours and 45 minutes identifies the proficiency level of the students in Listening (L), Reading (R), Writing (W), and Speaking (S). The students can appear in IELTS Academic or IELTS General Training, depending on their purpose.
Introduction to PTE
The Pearson Test of English or PTE is another language test that gives people the proof of their English expertise. Countries where English is the first language of communication accept PTE Academic score to enable people seek education or apply for jobs in government or private sector. Moreover, Australian and New Zealand governments also approve its points to grant visa to foreigners. The candidates can appear in Pearson Test of English Academic (PTE Academic) or Pearson Test of English General (PTE General). It is important to note that in Australia only PTE Academic is acceptable.
Both the tests are quite distinct, while PTE Academic aims at helping students to get admission in academic institutes across the globe, universities and ministries of many countries accept PTE General. Talking about PTE Academic test, it comprises three parts (Speaking & Writing, Reading and Listening) with total duration of 3 hours. Usually, the candidates set a minimum target to score between 65 -73 in order to serve their purpose. Here is PTE vs IELTS score comparison to help you get better understanding of the two tests.

PTE Vs IELTS: Comparison
For people coming from locations where English is a second language, tests like IELTS or PTE open the way to migrate to English speaking nations for higher studies or work. While IELTS has been a standardized test to evaluate English Language Proficiency since 1989, PTE is comparably quite new, having launched only in 2009. Both the tests have their own significance and are widely in demand among people aspiring to make a fresh start in their academic and professional lives. However, they still differ in many points, hence giving you some serious research goals before opting for one of them. Here are nine major differences to help you out in this regard:
1. Difficulty Level
Both tests have distinct difficulty levels, but none of them is easier than the other. You can appear in the IELTS test with a pen and paper, whereas PTE test requires you to sit in front ofa computer. Whereas IELTS consists of longer tasks, PTE has 20 shorter tasks. However, not getting carried away with the numbers is the key, as both these two exams require you to possess deep knowledge of the format, and English fundamental skills to succeed.
2. Computer savvy or not?
Candidates of younger age are more likely to be comfortable with PTE as compared to the aged ones, due to computer literacy. For people of ongoing generation, having sound knowledge about computers is natural, but for others, they may struggle appearing for test on the computers. Hence, for anyone with computer phobia, IELTS exam is a much better option.
3. Test frequency
While the IELTS General training Test is available on 24 fixed dates per year, IELTS Academic test is scheduled for 48 days in a year, i.e., up to 4 times in a month, subject to local demand.The test centers for IELTS are located in 140 countries all over the world. Just opposite to IELTS, PTE tests take place throughout the year across 50 nations, depending on the availability of the test center in the candidate's chosen location.
4. Result and validity duration
The result for IELTS will be out after 13 days and will remain online for 28 days from the date of declaration. Your IELTS test score will be valid for 2 years immaterial of whether you appear for General or Academic exam. There is no limit to appear in the test, but it is better to maintain a gap of at least few months for better preparation and hence better results.
Thanks to the computerized process, the generation of PTE result is announced within 5 working days. Like IELTS, the results of PTE will also remain valid for two years. Once the 2-year duration expires, the PTE score of the candidate is no longer visible on PTE's official website.
It is worth noting that both IELTS and PTE are valid for 3 years in case of Australian migration.
5. Test pattern
In IELTS test, the assessment of every language skill happens separately. The exam comprises distinct parts – Listening (40 mins.), Reading (60 mins.), and Writing (60 mins.), in that order. Besides, the 15-minute speaking task evaluation takes place on either the same date or some other day. In case of PTE, several integrated tasks can determine the English communication skills, such as: Listening- writing, Speaking- Listening- Writing, Reading- Writing or Writing – Reading.
Here is a good example of that – When doing Speaking Read Aloud, you will get marks not only for Speaking, but Reading as well. The same goes for several other question types such as Repeat Sentence, Re-tell lecture, Write From Dictation and so on.
6. Scoring pattern
Now let's come to IELTS vs PTE score pattern. The scale of IELTS rating ranges from 0-9 band score, where 9 is the maximum score one could secure. Most of the institutes, universities, government offices and corporate offices keep 6.5 to 7.5 as the minimum score for clearing the requisite eligibility. Likewise, the scoring pattern at PTE test consists of points between 10 and 90. The candidate can secure at the most 90 points. Most of the employers, institutes, etc. keep 65 to 73 as the minimum score for candidate's eligibility.
7. Assessment grounds
Besides the four main communicative skills tested in both the tests, PTE also tests the candidates in six enabling skills – Pronunciation, Grammar, Vocabulary, Oral Fluency, Written Discourse and spelling. Hence, the PTE Academic gives overall, communicative skills and enabling skills scores, respectively in its report. In case of IELTS, the candidate gets skills band score and an overall band score.
8. The timing factor
As already discussed, the various parts of IELTS test are divided in fixed timings, except speaking test which may take around 11 to 15 minutes. However, the PTE test may last between around 2.5 to 3.5 hours.
9. The test fee
The fees to appear in both the tests differ as per the location. For instance, the fee for both IELTS and PTE test in Australia is $330. However, you may also get a discount voucher to reduce this fee to around $300.Likewise,IELTS United States would cost around $215 – 240 USD, while the standard price for PTE test booking in the United States is $200.
PTE or IELTS: Which one do you think is SIMPLER?
While comparing IELTS vs PTE, you will realize that both tests have their own significance and hence have their own admirers. For instance, while appearing for IELTS Speaking test, you need to speak with the examiner face-to-face, which could engross mixed reactions by various candidates. Some may consider it a comforting way, but it may make may others quite conscious and confused. In the PTE Academic test, the candidate needs to speak through a microphone, and the computer captures the audio. This method could equally be relaxing or inconvenient depending on the skills of various candidates. However, there is always a concern that if you have sore throat or serious cold, your PTE Speaking score may be less than your potential.
IELTS involves the use of pen and paper and PTE uses computer. Hence, if you are no more in the habit of writing things inpen, IELTS exam may pose a severe threat to your speed and timing. On the other hand, those comfortable with hand-written test may find PTE test uncanny due to the required fast typing speed. At times, when people fail in IELTS test, they try out their luck with PTE, and they even succeed. However, it all depends on their ability and to some extent, on their fortunes. In both the tests, you need to prepare very well, if you do not want to waste your time in appearing and reappearing the tests frequently.
Why join Benchmark Education?
Perhaps, your decision to join a reputed English teaching academy to clear the IELTS or PTE test could help you significantly in attaining success. Luckily, Benchmark Education, the Australian based provides best coaching for both these tests. It extends the services of its certified English teachers to help the students achieve their desired score. So what are you waiting for? Just join Benchmark and pave your road to success!!!