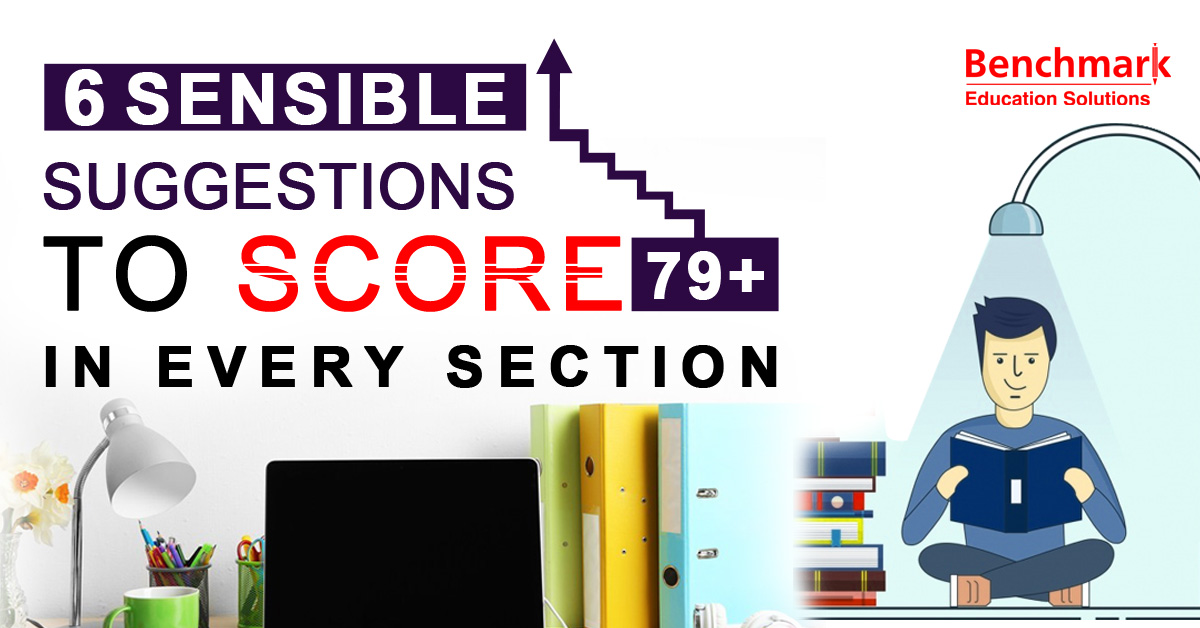 If there was a simple secret telling us how to score the elusive 79+ in every section of the PTE, we would all be trying our best to uncover it. Unfortunately, there is no one trick that we can tell you which will guarantee that you pass the PTE, and you will have to put in plenty of hard work to get there. Looking for answers, you will find so much information online with ideas about how to improve your score that it can sometimes seem overwhelming and you are not sure where to start.

In this article, we will give you some six sensible suggestions put together by our team of expert tutors to get you started on your journey towards scoring that 79 (and more!) that you need across the board. If you have the motivation to succeed and are willing to put in the work, rest assured that you CAN achieve the desired results, ace the PTE and move on to the next project in your life.
1. Get to know the test
All English tests follow a different format and it is not enough to work on your English skills alone. You must spend some time getting used to the test format so that you know how each section is split, structured and scored. You will need to research the assessment criteria, the types of questions, timing given for your answers and the regulations for the test. This is especially true for the PTE as the computer-based nature of the test and the automated scoring make it different from some of the other English tests. Once you get used to the format, it is actually quite simple, but you do not want to be surprised by it during the test itself.
2. Research how the questions are scored
The PTE follows an automated scoring pattern so the scoring will follow the same sequence every time. This makes it easy to learn the scoring patterns and find out how each section and task is marked. Having this information gives you the knowledge you need about what skills are needed for the task and how much weight is given to each part of the test. Become aware of the kinds of easy mistakes that can lose you marks and ways that you can use your strengths to pick up as many marks as possible.
3. Read the instructions carefully
Don't rush into the task without reading the instruction properly. This is a very simple piece of advice but could be the most important one that you follow. Skimming the instruction, you can easily miss a key point and go off on the wrong track with a question. This is such a waste of time and marks, that it must be avoided at all costs. Pay attention to the time-limits in the instructions so that you know how long you will have to complete the task. You don't want to lose marks due to not completing the task on time and if you know the time-limit, you can work at a suitable pace to make sure this doesn't happen. Time management is a skill in itself and can make all the difference.
4. Develop an awareness of your strengths and weaknesses
Revision is a skill in itself. Many hours can be wasted studying for a test because the methods you are using are not efficient and you are not developing your practice but just revising the same things over and over again.Or, you may be taking practice test after practice test and not seeing your scores increase. As you revise and take sample tests, you should be taking notes concerning areas where you excel and those where there is room for improvement.
5. Use your strengths and weaknesses in your study programme
Which grammar points do you keep falling down on? Find them and focus on them. Are you constantly getting stuck on the reading section? Spend more time working on comprehension exercises. Do you excel in the essay task? Great, how could you boost those skills even more to get a top score for this section. You get the idea. If you have a tutor, work with them on these areas and if you are working alone, do your own formative assessment. As well as developing skills, this self-awareness will mean that when you come across a question that you find difficult, it is likely that you will be expecting to struggle with that type of question, and you won't be thrown by it. You can think back to the strategies that you employed last time to overcome the problem or the mistakes that you now know to avoid. This reflective style of study helps you to really get to know yourself as a learner.
6. Avoid viewing each section of English proficiency as separate
Much as you need to get to know what is expected from you in the writing, listening, reading and speaking sections, and focus your study in the relevant areas, remember that all the elements of language learning feed into each other. Your grammar and vocabulary skills are relevant in all areas. The more reading you do, the better a writer you will become. As you listen to more English, you will start to notice that your speaking is improving. Don't ignore any of the elements of language learning or any sections of the test, and equally don't be too worried if there is one element of language learning that you find challenging; as you will begin to see, they are all inter-linked and contribute to your overall proficiency.
These pieces of advice avoid over-complicating the study process for the PTE. Make a note of our six sensible suggestions so that if you find yourself getting stuck in your study programme or lacking progression in your PTE practice, you can refer to this guide to point you in the right direction. Have a look at some of our other articles for some more specific strategies for different areas of PTE study.