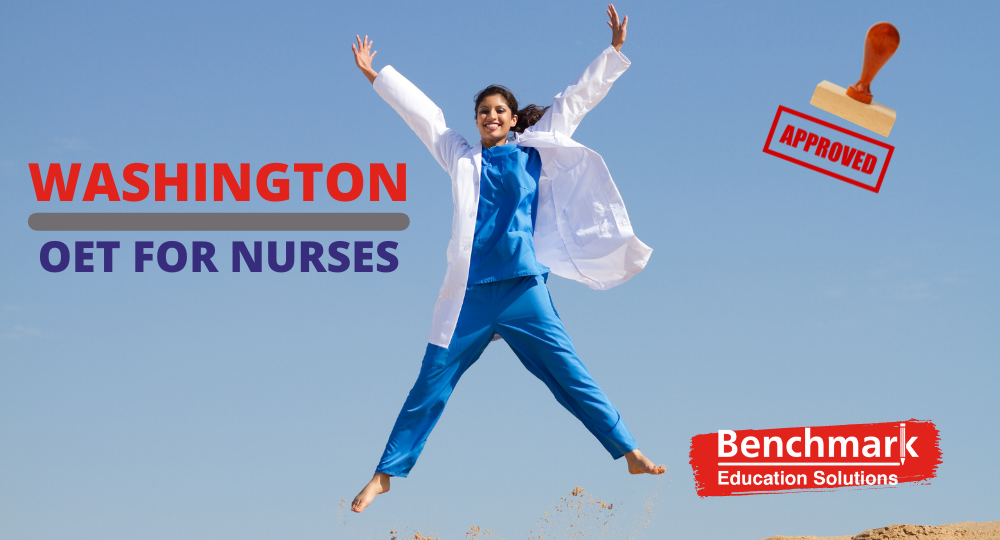 As per the recent update by the organizers of the Occupational English Test (OET) international nurses can now use the OET as a proof of their English skills with Washington State Nursing Care and Quality Assurance Commission (NCQAC). This is a big development for the nurses planning to migrate and work in Washington, USA as they now have the option to take OET and show their English language meets the required levels to work in the healthcare sector of Washington.
Even better, not just OET on paper, but also OET on Computer at a Test Venue and OET at Home via Remote Proctoring are now acceptable. This gives test takers much more freedom to take the OET the way they prefer.
Even though information on OET grades/scores required are not yet available on NCQAC website, we hope the minimum passing standard for RN and LPN would be C+ or 300-340 in all 4 sections, namely Reading, Writing, Listening and Speaking. Similarly, we do not have full information whether it would be possible to combine OET scores in two sittings or not at this stage. Once we have more information, we will update this on our website.
If you are also an international nurse looking to get license in Washington, USA, visit this page for all information about OET, it's scoring, how grades are calculated and so on.