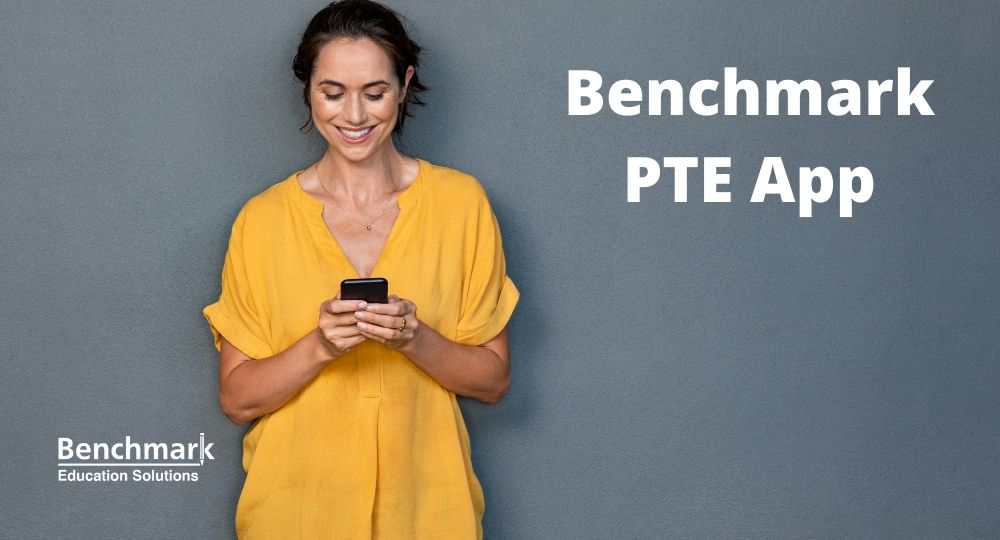 Cracking the PTE exam and obtaining perfect marks are every aspirant's dream. I'm sure you harbor the same desires.To ace any exam, an ample amount of practice is an absolute necessity. Good thing the master session with the Benchmark PTE Mobile App helps you achieve your coveted score.
Let's take a look at some of the features of this Benchmark TE study app. How can you use them to improve your performance?
Benchmark PTE Mobile App Features
With a ton of free practice resources, the Benchmark PTE Mobile App has proved to be a boon for test-takers.
True to its tagline, this tool "lets you practice anytime, anywhere." Enjoy more flexibility and convenience as you use your mobile phone for PTE Academic preparation.
Consistency is the key to success. Practice is a must if you seek mastery of any exam pattern. Thanks to this app's modular practice questions, it gets easy to do just that.
How can you leverage the master session of the Benchmark PTE Mobile App to achieve the best results?
Speaking Module
Record your speaking practice and get an idea of the pace and tone needed for the actual test. This instant feedback helps you improve your performance.
Listening Module
Prepare for the listening sections of the PTE by using the in-app recordings. The best part? The app interface is quite similar to the real PTE-A exam.
Inspirational Content
Do you need a confidence boost? Motivate yourself with PTE success stories in the form of video testimonials and blogs.
Study Materials
Choose from an exhaustive library of top-notch study materials that will help you achieve your desired PTE score.
Portability
A main pain-point of aspirants is to carve out the time and place to put in the practice. Since our phone is a constant companion, that problem gets resolved with this app.
Now, there's no need to carry a bulky laptop everywhere. You can refer to the questions whenever you feel like it.
Master Session With Benchmark PTE Mobile App
What can you expect from this nifty study tool?
Practice Questions
Each of the 20 PTE tasks comes equipped with loads of free practice questions. You can refer to the answers and rectify your mistakes instantly. For best results, devote an hour every day to practice on this app and take your learning curve to the next level.
Tips and Tricks
For every task, you get free access to strategies from in-house expert tutors. Just spend 30 minutes every day watching these videos for PTE tips and tricks.
Maximum Productivity
If you spend a lot of time commuting, this app lets you use that time better. Remember, different environments help you retain the information well.
Less time wasted and less monotony; what's not to like?
Conclusion
All of these features make this the best android and iOS app for PTE practice. It makes learning easy and enjoyable, thanks to an efficient and user-friendly study platform.
So download this app and get started on your journey to a 90-point PTE score.