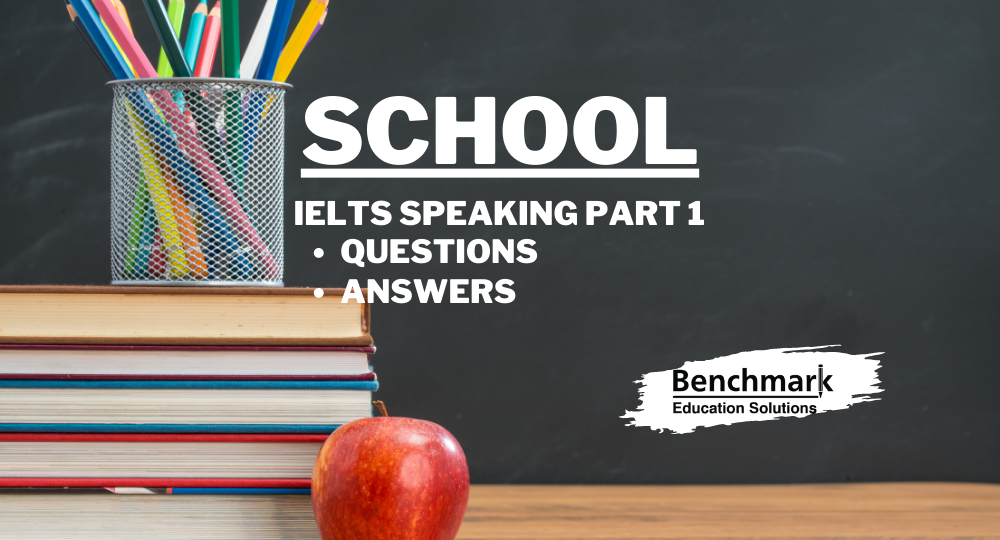 School is a topic that often comes up in the IELTS speaking part 1. Below you will find a list of some example questions and answers that you could encounter during part 1 of the IELTS Speaking test.
The questions below are based on the real IELTS speaking exam. They serve as a great IELTS Speaking Part 1 prediction questions to help you prepare better before your test.
School Speaking Part 1 – Set 1
Where was your first school located?

My first school was in Liverpool, about 10 minutes from where we lived back then. It was a public comprehensive school close on the outskirts of the city centre.

Did you walk to school?

Yes, I usually went on foot. When I was very young, my mother would accompany me to school but when I went to secondary I was allowed to walk with a group of friends as long as we watched for the traffic.
Other IELTS Speaking Part 1 Topics
Here are other common topics that you could come across during the IELTS Speaking Part 1 test.