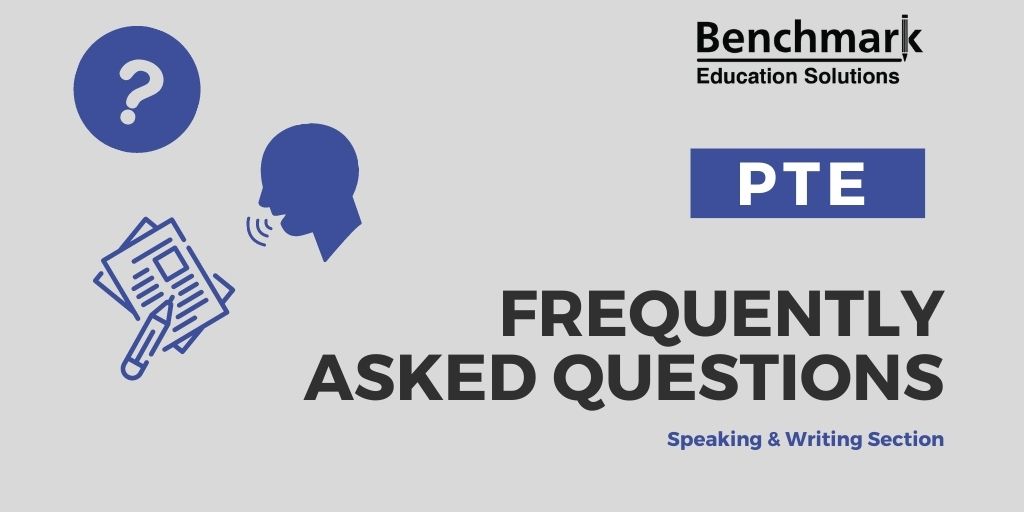 Are you nervous about taking the PTE speaking section and the writing section?
While most aspirants find these sections intimidating, it might surprise you to discover that they are perhaps the most liberal when it comes to scoring as compared to other tests such as IELTS and TOEFL.
It's possible to score 79+ in PTE-A if you know the necessary tips and tricks. If you're looking to improve your skills in these sections, you've come to the right place. Here is a list of the FAQs that arise when preparing for these sections.
Do I need to speak fast to earn a higher score?
Speaking fast doesn't imply fluency. Instead, it could affect your coherence and subsequently lower your scores. Speaking fast will merely decrease the clarity in your utterances, and you might end up stating irrelevant things. Instead, just try to maintain an even and natural rhythm. However, make sure you start speaking as soon as the recorder turns on and move to the next question immediately after you've finished speaking. This allows the AI scoring machine to not penalise you in fluency for the overall extra time.
Will I improve my score if I incorporate extensive vocabulary?
This is dependent on the sentence context. For instance, if you decide to use a term's synonym, ensure it's contextually correct. Simultaneously, you want to avoid unnecessary synonym use. You're better off using simple terms wherever possible. Make sure you avoid repeating words.
Will my strong accent impact my score?
PTE's scoring system is transparent and computer based. This means it can identify a range of accents. You just need to maintain clarity in your speech and engage in PTE speaking practice. You can also look up and practice English words that may sound different when said in your accent.
What should I do if I discover that the headphone or microphone isn't working?
PTE offers and examines equipment before the start of the exam. Nonetheless, glitches might still arise. If this happens, alert the administrator immediately.
Should I spend more time in the PTE speaking section?
Spending more time in this section means you'll have less time to complete other sections. Ultimately, you'll end up losing points for incomplete tasks. Timing is an equally important factor if you want to complete the exam successfully.
Are there repercussions if I forget to include the conclusion and introduction in the essay?
PTE has devised a structure and format that test takers must follow. Specifically, an essay needs an introduction, a middle section, and a conclusion. To avoid losing points in the PTE writing section, you want to include all 3 sections and arrange them accordingly.
How can I get an excellent score on the writing test?
The test examines your coherency as well as formatting ability and sentence formation. Therefore, you must pay keen attention to grammar, spelling, word choice, and structure. Furthermore, you should provide intelligible and coherent points that support your answer. Once you acquire a firm grip on these, you should be able to earn good scores. Watch this video to learn how to write 90-score PTE exam essays.
Do I need to adhere strictly to the word limit in the essay?
The Pearson scoring guide clearly states that essays should range within the 200-300 limit. Therefore, failure to stay within the limit could potentially affect your score as per PTE writing assessment criteria.
Can I replay the recorded audio?
No, you can't replay the recorded audio. Neither can you record the audio more than once.
Hopefully, this information will make you confident and help you ace your PTE test.
Should you have more concerns, you'll want to take the mock test to answer any queries you might have. This way, you'll have a better idea of what to expect in the actual test.