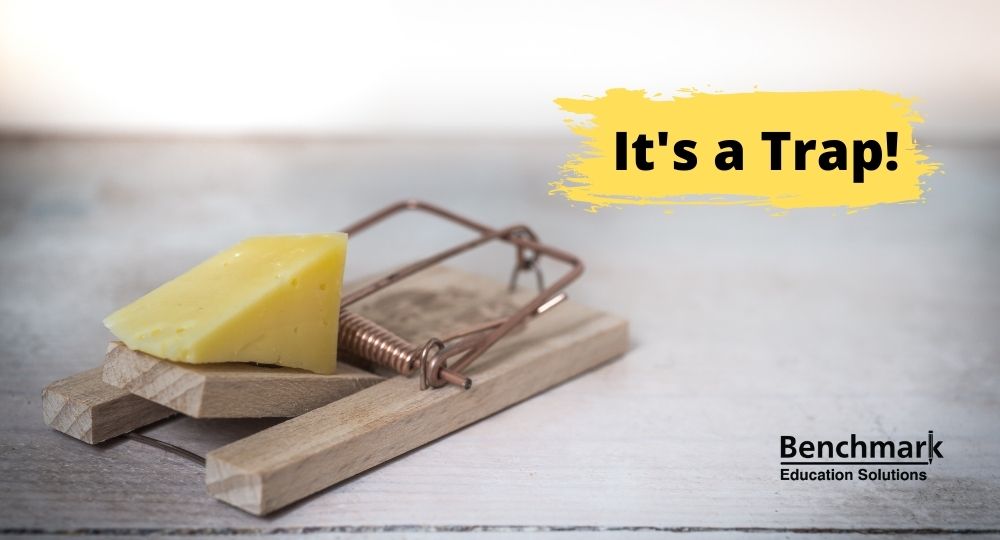 Exam day is fast approaching. At this point, you're a bundle of nerves. You're probably ready to do whatever it takes to ensure you pass IELTS.  No wonder you're excited to see that free IELTS practice test online.
But will it help you?
In theory, there's no harm in seeking IELTS preparation materials online. A practice test will allow you to acquaint yourself with the exam's format and see how well you perform under pressure.
However, you have to ensure that you are using genuine practice tests. Otherwise, you may end up with false expectations and get the shock of your life on the day of your IELTS exam.
How then can you find top-notch and useful IELTS practice test online?
Finding Free IELTS Practice Test Online
The internet has made it possible to access a wealth of free educational resources, including those for IELTS practice. Unfortunately, most of the tests online are fake, sowing confusion and creating anxiety in a lot of examinees. Almost all the questions in a fake test are inaccurate or misleading.
Fake sources exist because most sites generate money from advertising clicks. Just because a site has the word IELTS in the URL and title doesn't make it reliable or real. After all, anybody can create an IELTS website.
You can't be too cautious about choosing your IELTS materials. The results of the IELTS general test can make or break your application to a university.  Your IELTS score can spell the difference between getting that dream job abroad and giving up your plans to immigrate.
Identifying Genuine Practice Tests
Here are ways to distinguish a real IELTS test provider from a scammer:
1. Trusted IELTS Partner
Make sure you use IELTS academic materials developed by professionals who test the materials thoroughly before releasing them to the public. A test is most likely a counterfeit if it isn't produced by official IELTS partners like IDP Education, Cambridge, and the British Council.
2. Structured Strategies
A genuine IELTS provider recognizes the importance of building your knowledge before recommending a practice test. IELTS professionals know that a foundation is necessary before you test your skills. They will only suggest a practice test once you've mastered the content and process.
3. Customized Approach
Be wary of websites claiming that a particular approach is effective for everybody irrespective of their English level. People are unique, so learning materials need to match their varying needs, preferences, and goals.
You can't assume that the approach that worked on somebody else will automatically work for you. It's best to get educational materials and strategies that are tailored to your learning style and language level. That's why one-on-one tutorials are a good investment.
Don't Fall for IELTS Scammers
You'll come across countless websites and blogs boasting of exam hacks. They claim that they can help you cheat on and obtain your desired score with little to no effort.
But before you fall into the trap, know that genuine practice tests are different. They will help you learn how to prioritize significant information and quickly identify what a question expects from you.
Using fake tests is simply a waste of time.
The only way you can succeed is with a deep knowledge of the content, scoring rubric, and format. The more informed you are, the better prepared you'll be.