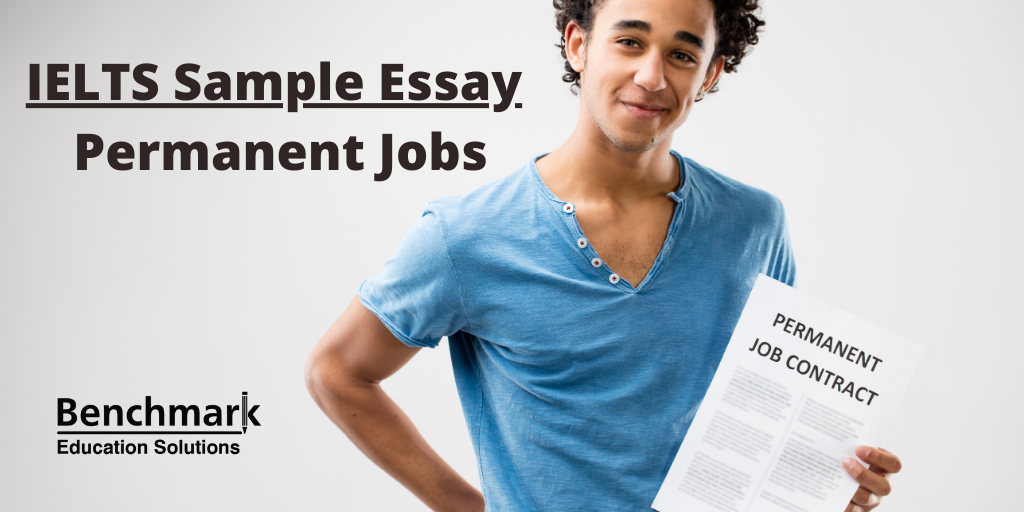 In many countries, young people are finding it harder and harder to find permanent jobs. Why is this? What can be done to improve this situation?
In recent years, there has been an astronomical upsurge in the number of companies offering secondment opportunities to young people instead of permanent jobs, giving rise to a wide range of problems in people's life. There are a variety of factors that account for this. This essay will present an overview of these factors and suggest potential solutions.
To begin with, permanent jobs offer a colossal amount of risk to companies. One of the primary reasons to hire casual manpower is, that they are contracted by a third party agency and a firm bears lower burden of managing people. Moreover, companies will always hire diligent workers and outperformers who work collectively towards their assigned duties. It becomes easier for companies to discontinue services of incompetent workers, as they are not under any obligation with the employee. By offering higher salary to temporary staff, the companies do not have to worry about granting any (earned, sick) leaves and in return employees will commit more number of work hours in order to avoid the risk of getting underpaid.
However, apropos of the statement there are some pertinent solutions in accord with permanent jobs. In this highly competitive job market, the companies should scrutinize their employment process to appoint the right candidate matching the job description.  Furthermore, by removing the channel of recruitment agencies, the companies will save enormous time and money, which can be invested in the upliftment of the firm. Ultimately, this process will offer a peace of mind to everyone.
In view of the arguments outlined above, one can conclude that the role a company plays in the employment process is instrumental. Because not only do permanent jobs offer a direction to young learners. But also helps them work collectively towards the organisational goals.
IELTS Essay 16 <- Previous