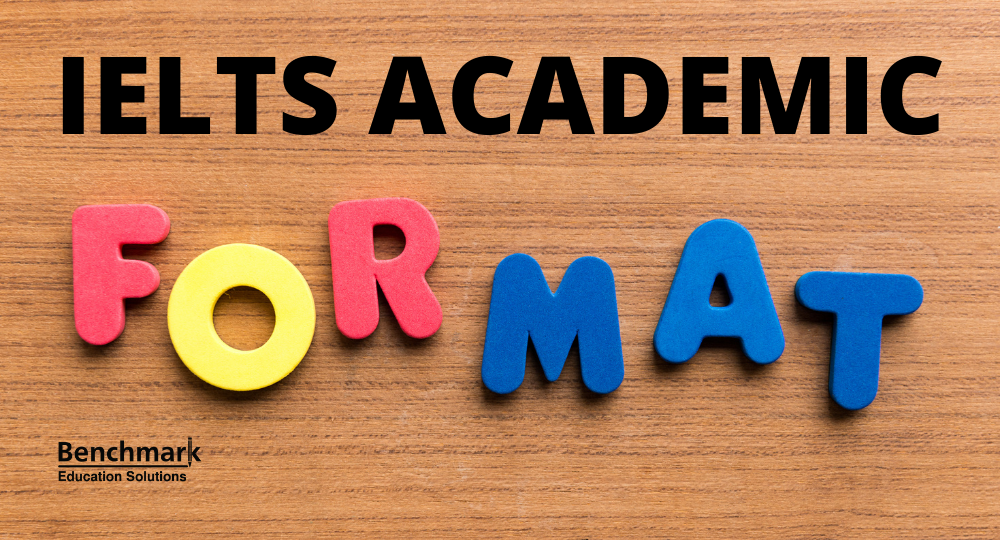 It is important before you take the IELTS exam that you understand what exactly it means. This will involve becoming familiar with the IELTS academic test format, which is logical but clearly distinct from similar English language testing systems.
In this article, I will explain the IELTS academic test format so that you can get a good idea of what this exam entails before you begin preparing for it. Knowing this will help you to tailor your study methods more effectively to the requirements of the test.
IELTS Listening
The IELTS listening exam will last for either thirty or forty minutes, depending on whether you take the computer or paper based test. The paper based test takes about ten minutes longer because you are expected to write your answers first on a question paper and then later transfer them to the answer paper. In total, you will have to answer forty questions in four different sections, which will be explained below:
Section 1: This is a conversation between two people in a fairly normal context. It often involves a phone call and the information that you will be asked about is the sort of thing that arises in daily life – phone numbers, names, addresses, and so on.
Section 2: This will be a monologue (that means one person talking) that is connected to the previous conversation. It is often one of those two people telling the other a lot of information about the thing they previously discussed. For example, it could be an explanation about pricing at a gym or a guide to using a type of transport.
Section 3: This is another conversation, but this time there will be a maximum of four people involved. It will be set in an educational context, such as a group of students planning a presentation or arranging to study for an assignment.
Section 4: This is another monologue and it will be connected to the previous part. For example, it could be part of the presentation previously discussed.
For each of these sections, you will be asked a variety of questions. These include filling in gaps, labelling maps or tables, or picking the right answer from a list. The questions generally become more difficult over the course of the test, so section 4 will usually contain the hardest questions.
IELTS Reading
For IELTS academic, you will be given three long passages to read during the reading test. Over a period of one hour, you will have to answer forty questions about these three passages. As you can probably tell, the main challenge here is to find answers quickly.
The sort of text that you might encounter here is loosely academic but of course you would not be required to have any expert knowledge about those subjects to answer the question. All answers are located within the text, so you just need a good grasp of English. You will find material from books, magazines, websites, and journals here. Mostly it will be formal, but there may be some elements of informality, such as you would find in real-world texts of this nature.
There are various kinds of question that you might encounter in the IELTS academic reading test. These include multiple choice, matching headings, connecting people's views, completing sentences, providing short answers, and so on. Like the listening test, each question is worth one point. There are no deductions for incorrect answers, so you should always take a guess.
IELTS Writing
The IELTS academic writing test has two sections, which are known as task one and task two. Here, you will have to write a report and an essay in a total combined time of one hour.
Task one is fundamentally about describing some sort of visual data. It could be a line graph, a bar chart, a pie chart, a table, a process diagram, or a map. The point is to see how well you can interpret ideas and then explain them. Quite often, you will need to show how information changes over time and you will always have to compare and highlight important features. This requires a range of grammatical skills.
Task two is quite different. This is more like a traditional essay in that you will have to write an introduction and conclusion, with several body paragraphs in between. You might need to show advantages and disadvantages, argue your opinion, or weigh two sides of an argument. Topics include issues like society, health, technology, and ethics. This requires a good degree of organisational ability as well as some basic thinking skills because you will be expected to show logical thinking and develop your ideas intelligently.
Task one must be at least 150 words and task two must be at least 250 words. You will be marked according to four criteria, which are Task Achievement, Coherence and Cohesion, Lexical Resource, and Grammatical Range and Accuracy. Each section earns a score of between 0 and 9, with the total being the average of these.
IELTS Speaking
The IELTS academic speaking test is comprised of three parts. These require you to answer questions and talk for what will be approximately fifteen minutes, but this can vary slightly from candidates to candidate.
In part one of the speaking exam, you will be asked a series of questions on quite basic topics. These are the sorts of things we encounter every day, so this is often called the conversation section. You do not need to give long answers, and the function of this part is basically to get you calm and comfortable with the situation.
In part two, you will have to speak for around two minutes on a topic that is explained on a cue card. You will be given one minute to prepare and you should then talk fluently for at least one minute and ideally more than that. You could then be asked some follow-up questions related to the topic. The examiner will not say anything, however, during your main talk. You should thus focus on talking confidently without interruption.
In part three, you will need to answer more difficult questions than in part one. These tend to be of a slightly abstract nature. Often, these questions ask you about ethical issues and frequently they will be related to age and gender. These tend to be about what is right and wrong, and you will be expected to speak at length on each one. There are no right or wrong answers here; however, you will be expected to explain your position clearly and develop your ideas.
Your answers will be graded according to your performance in four areas: Fluency and Coherence, Lexical Resource, Grammatical Range and Accuracy, and Pronunciation. As with all other parts of IELTS, you will get a grade of between 0 and 9.