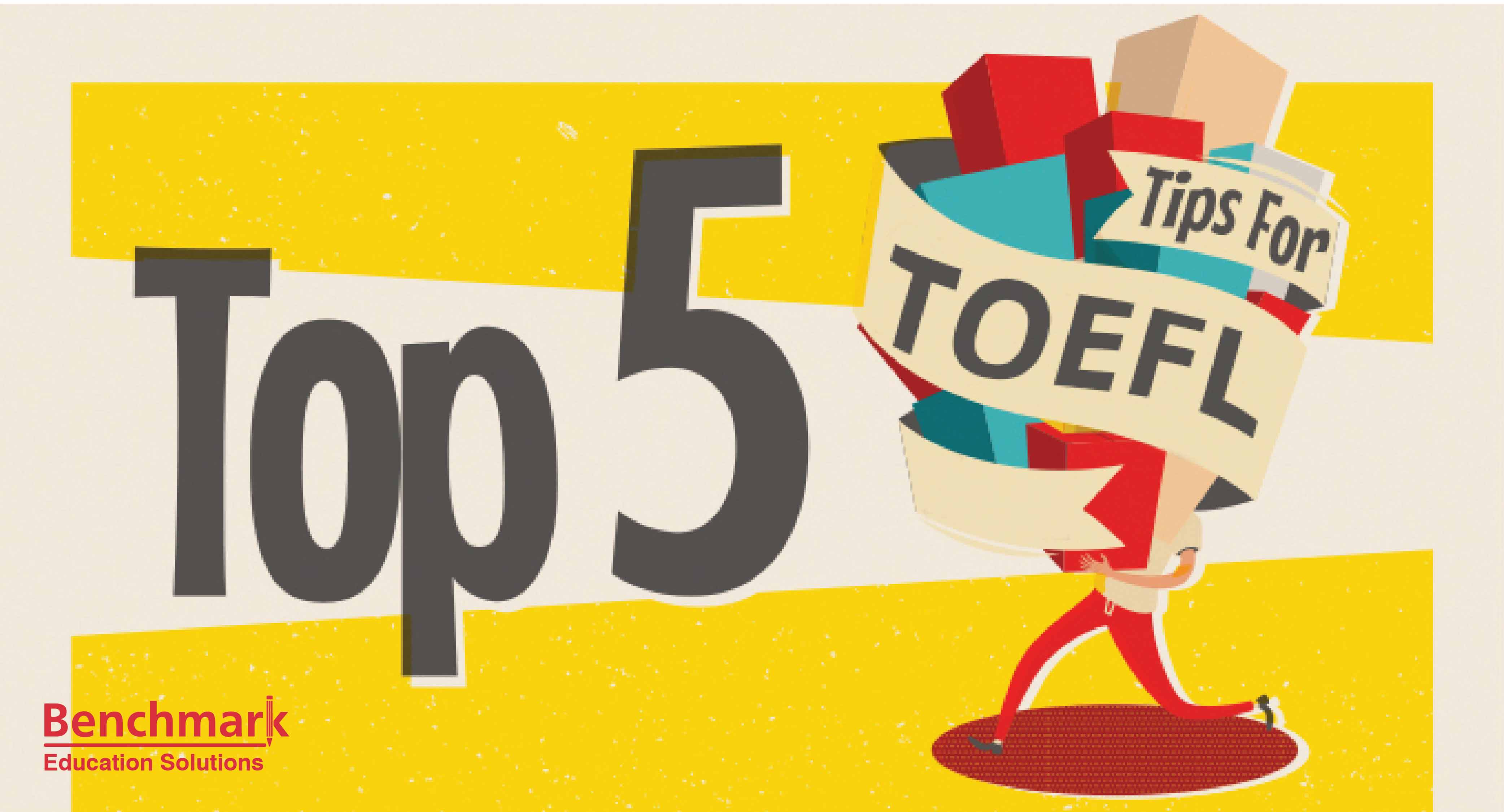 The Test of English as a Foreign Language (TOEFL) is an English proficiency exam that measures the English language skills of non-native English speakers in their admissions application for higher educational studies in an English-speaking country. It is accepted by more than 10,000 colleges, universities and institutions worldwide, and is the preferred English proficiency exam in the U.S.
The most popular version of the TOEFL by far is the TOEFL iBT, which is an internet-based test administered online. A paper-based version of the test is also offered in countries with limited internet access. The TOEFL is offered more than 50 times a year at authorized testing centers, and there are 500 testing centers in the USA, and over 4,500 worldwide.
The TOEFL exam is approximately 4 hours in total, including a 10-minute break halfway through. The TOEFL iBT is divided into 4 sections: Reading, Listening, Speaking and Writing.
So, how do you prepare for the TOEFL? Follow these five tips to successfully get ready for the TOEFL exam.
Tip #1 – Set a Score Goal
In order to set a score goal, you need to know what the minimum score is required by your university. Each university will haveits own minimum score requirements (out of an overall TOEFL score of 120), but there are some national average minimum scores to give you some ideas. According to US News, the average minimum TOEFL score for undergraduates was 78.1 for the 2016-2017 academic year. Liberal arts colleges and Ivy League schools had higher minimum scores of 82.5 and 100. Graduate programs set a minimum between 100 and 105, but most students apply with a higher score (between 108-112).
Tip #2 – Expand Your Vocabulary
One way to expand your vocabulary is to find articles and passages in college textbooks, language books or reading materials online on academic subjects. Once you find your academic article or passage, read it thoroughly. You should not only pay attention to the content of the passage, but also how advanced vocabulary and grammar variations are used. Take notes on the article, and underline or circle words you do not know so that you can look them up later.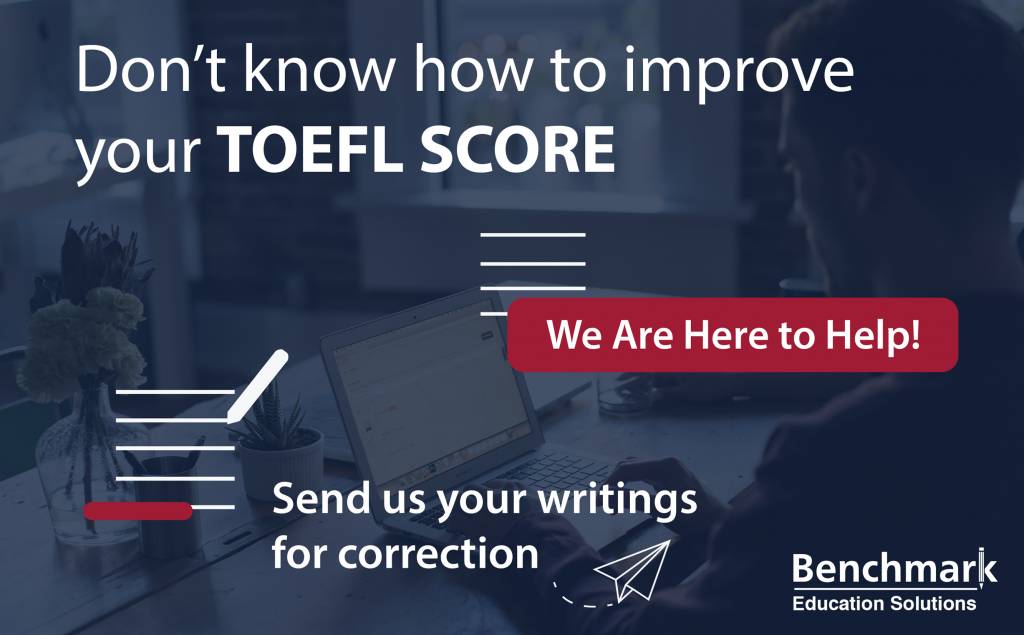 Another way of expanding your vocabulary is by listening to and/or watching clips/videos in English. There are hundreds of podcasts, TED Talks, and YouTube videos that cover academic topics. Again, take notes on words you do not know to look up later.
You can also expand your vocabulary by playing word games like Word Scrabble or Words with Friends in English on your smartphone or computer.
Tip #3 – Express Yourself
In order to prepare for the TOEFL, especially the Speaking and Writing Sections, you need to know how to express and summarize your opinion. To prepare for this, first make a list of controversial topics that you are passionate about and opinionated on. For example, maybe you are passionate about global warming or gun control. Also write down topics from everyday life like getting married or travelling. Lastly, you should also write down some topics that you are not that interested in. You never know what kind of topic you will get in the TOEFL test, so you should prepare for topics that interest you and ones you do not care much about. There are many sources online with lists of opinion topics. Search for questions like, "Do you agree or disagree…" and "Which would you prefer…" to compile your list of topics.
Your ultimate goal should be to adequately express one side of the issue and expand on your reasons for your opinions. Brainstorm on what experience you have had that cause you to feel this way. Have you read or seen anything in the news that has persuaded you? This may be easy for the topics you care about, but for others, your brainstorming may be all over the place. That's okay at first, but eventually, you want to be able to write and speak passionately and persuasively about only one side. Take notes and outline your position for each topic on your list.
Once you have outlined your opinion, it is time to express it. You can practice writing about your position in an academic essay or speak into a microphone and record your position through a headset. It is best to simulate the exam as well by writing or recording in a noisy environment under time constraint. Then, to develop your opinions even further, practice debating the topic with a native English speaker.
Tip #4 – Gather Prep Materials
It is advisable to study additional prep materials when preparing for the TOEFL. ETS is the company that administers the TOEFL, and they provide free and paid preparation resources on their website for self-study. There are also many other online articles, downloads and videos from organizations besides ETS. Additionally, there are test prep courses for more intensive test strategies. Many of these are offered by standardized test preparation companies like Kaplan, Magoosh and MOOC. Finally, you may prefer to hire your own personal tutor while preparing for the TOEFL.
Tip #5 – Do Practice Exams
When preparing for the TOEFL, it is important to practice, practice, practice. The more you practice before taking the exam, the more confident you will be with your English skills on test day. There are many TOEFL practice tests available online, some for the entire exam and some which focus on specific sections of the exam.
Not only should you do practice exams, but you should have TOEFL-trained professionals review them. They can point out your mistakes, give you advice to improve, and provide an estimated score.