Our doctor friend from Turkey has shared their OET exam questions held on 16th March 2019.
Writing section
was not very difficult and the scenario required referring a patient for endoscopy. The patient is a 68-year-old male with some medical history. More case notes can be read below.
We have also published information on reading, speaking and listening modules. It's a long post but worth going through to gain useful insights, especially when 06th April OET exam is just around the corner.
You can also contribute by sharing your writing and speaking questions. We will be waiting for your email at info@edubenchmark.com.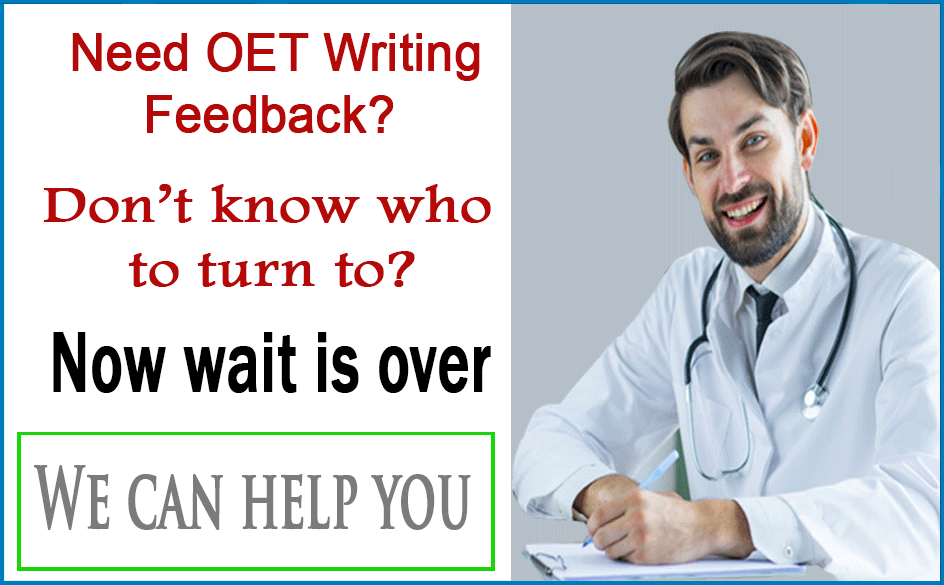 Writing
Gender:

Male

Age:

68 years old

Marital Status:

Married
Social History
Retired recently
2 children
Social drinker
Quit smoking 10 years ago
Medical History
Depression for 4 years -> taking SSRIs
Had stones ->Removal of gallbladder in 2004
First Visit: 13/02//2019
Had heartburn (reflux)
Took OTC medication -> No effect  
Vital signs normal

Weight: 94 kg
Prescribed PPI

Pathological tests including liver function ordered
Review in 4 weeks
Today
Pain in the back
Nausea
Diarrhoea
Fatigue
Lost 2 kg (92 kg)
Pathological result levels were high -> some were mildly high and some were high (bilirubin, ALT, amylase and so on)
Yellow skin & eyes
Pt informed possibility of pancreatic malignancy
Write a letter requesting endoscopy for the above patient.
In your answer:
Expand on the relevant case notes into complete sentences. Do not use note form.
Use letter format
The body of the letter should be approximately 180-200 words.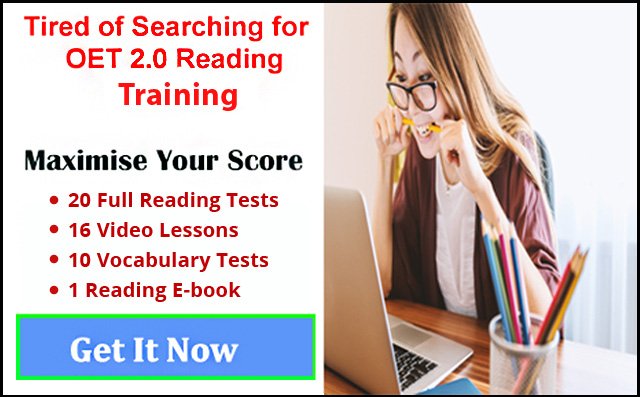 Reading
Reading Part A
Appendicitis and Appendectomy
Text 1
how it happens and general background
Test 2
symptoms and the difference between the patients from different ages
how the patients with acute appendicitis act when they come -> they cannot take a breath or sneeze and they lay on the table, avoid moving, etc
Text 3
different cases in appendicitis, such as when there is a mass or stones , when it explodes
Test 4
One question was about one medication has to be shared with Gentamycin, name it? I think it was clindamycin …
Reading Part C
Text 1
It was all about how advanced technology is getting into medicine, and how it might be helpful for doctors and patients to give the patients the data about their medical history so they could help in searching for their own symptoms and monitoring their bodies. Examples of technology includedFitbit. The text also talked about the technology having its own drawbacks like risk of data hacking, but in the end the advantages outweigh the disadvantages.
Text 2
It covered sugar levels in blood and the tools used to measure it. First measuring tool came out in 2000 with watch design. It used electro waves to drag some fluids from the surface of the skin and then measure the sugar levels in the blood. Although there was overoptimism and everyone wanted to take part, it started to show the drawbacks, such as at least 3 hours to measure or warm up and skin rash. However, the primary reason of its failure was the device gave inaccurate information. The writer discussed about the popular measuring tool that takes a drop of blood and how such thing is difficult to reinvent. Nevertheless, there already exist some useful tools for type 1 diabetes patients
Speaking
Role Play Card 1
Setting: General Practice
You have a patient with Parkinson's disease, who is non-complaint with his L-Dopa. He does not like taking medications and wants acupuncture, massage therapy or physiotherapy
Task
Assure him that therapy helps
Nevertheless, L-Dopa is the baseline treatment for his condition
Role Play Card 2
Setting: General Practice
You are seeing a patient who has Raynaud's disease. She is a heavy smoker and works in a shop. Her legs and hands were turning blue and numb in the distal areas
Task
Assure her the condition is treatable
Advise her to keep herself warm using socks and gloves
She can take Vasodialater (may cause stress or anxiety)
Inform her about risks of tissue loss or gangrene if she does not cease smoking
Listening
This section is extremely hard to reproduce from memory. Nevertheless, thanks to our friend's excellent memory, we have been able to bring most of the useful information to you.
Test taker's comments: This was the last part and dialogue so it was really hard and the accent they used made it difficult to understand. Also, pace of speech was very fast (I already have 8.5 from 9 in IELTS Listening). I would say this Listening exam was very hard.
Part A
The first dialogue was between a doctor and a male patient with Lymphoma, about how he was diagnosed with it and what was recommended. The doctor did not recommend surgery etc
The second dialogue was between a doctor and a female patient. She was diagnosed with Chlamydia and that she did not use condoms because she was allergic to latex and the doctor at first missed her diagnosis. She was worried that during procedures something was found next to her womb and her (fallopian) tubes were removed. Also, she was worried about her infertility
Part C
It was about a doctor speaking about Cow's milk, and how it leads to iron deficiency in infants or babies. The whole story was about a baby called Sam and how his mother at first did not know what happened and how the GP and the pharmacist missed to think or mention the possibility of milk sensitivity to Sam's mother. In the end it was a friend to Sam's mother who raised the possibility as he was a specialist. The mother ceased offering Cow milk to the baby and turned to breastfeeding. Although the condition is treatable, such situation affects everybody living in the house and causes stress and anxiety
The second dialogue was about a doctor speaking about a young patient who plays sport (possible football) and suffering from back and neck pain. The doctor was surprised that it took him a lot of time to go and see her (the Dr). She explained how she used an old method to treat him and relieve his pain by taking a towel and rolling it before placing it under his back in a straight bed. Later on, when the patient stood up it was very helpful. The doctor also mentioned something about how the patient should start practicing after his injury or take a break or do physiotherapy