Venue: Adelaide, South Australia
Date: November 3, 2018
Surprisingly, there was no surprise in November OET Writing exam! Candidates were simply required to write a referral letter to a community nurse of a small rural place where the patient would be moving. There were a couple of home visits by you, the nurse, to the patient's home for abdominal pain and medication compliance issues.
Below are some of the case notes reproduced from our students' memory. These may not be complete but fully capture the essence of what OET Writing section was about on 3rd November exam in Adelaide, Australia.
You can use Benchmark Writing Correction Service to get your letter corrected for mistakes and OET writing tips.
Name: Mr Peter Barton
Age: 62 years old
Status: divorced (lives alone)
Diagnosis: Abdo ascites
Social History
1 son and 1 daughter (live interstate)

Limited Contact with them

Brother and Sister Live in a rural area, Hilton
Presence of excretion of abdo cyst -> increasing alcohol consumption
Shortness of breath
Medical History
Chronic heart disease 10 years

Arterial Fibrillation

cirrhosis / chronic liver  disease 

Abdo ascites 5 years ago

Drinking heavily for 30 years

Medications (furosemide, digoxin – 3 more medication names were given)
First Visit – 27 October 208
Took vital signs

Many bottles in fridge
no food in fridge

Pt complained abdo pain

not interested in talking to nurse

Abdo ascites

not taking medication regularly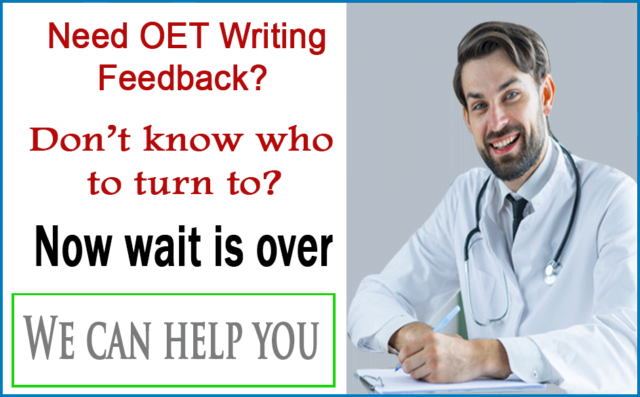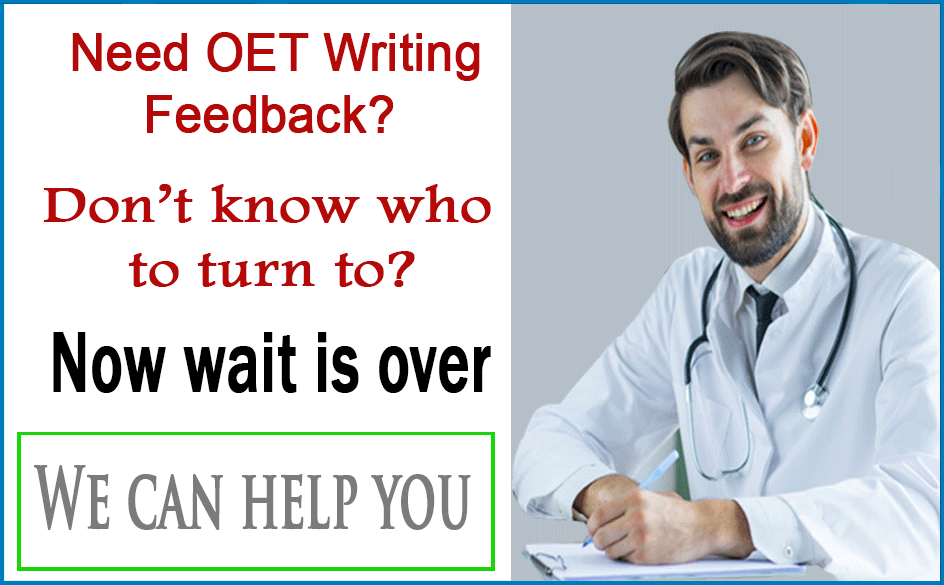 Second Visit – 3 November 2018
condition improved
pain reduced
remain medication complaint
patient going to move to the rural are where brother and sister live
Ongoing Care
refer pt to rural centre today

monitor medication compliance

monitor alcohol intake

regular visits by home nurse (if pt cannot visit clinic) 
Write a referral letter to the Community Nurse, Hilton Community Centre regarding Mr. Peter Barton who will move to Hilton and require support for his ongoing condition.
In your answer:
Expand on the relevant case notes into complete sentences.

Do not use note form.

Use letter format
The body of the letter should be approximately 180-200 words.
Need feedback on your writing – CLICK HERE